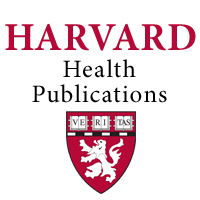 Boston, MA (Vocus) June 24, 2010
Three antidepressants commonly used to treat the anxiety and depression that accompany a diagnosis of breast cancer negate the protective effect of tamoxifen, a drug widely used to fight breast cancer, reports the June issue of the Harvard Mental Health Letter.
The most common type of breast cancer is fueled by the female hormone estrogen. Tamoxifen has become a standard treatment for women with such estrogen-positive breast cancer because it reduces the chances that breast cancer will recur and improves survival. Three antidepressants—paroxetine (Paxil), fluoxetine (Prozac), and bupropion (Wellbutrin)—should be avoided while taking tamoxifen because they may interfere with its anticancer effects. These antidepressants are also used to treat hot flashes and aid with smoking cessation.
Other antidepressants are less likely to interfere with tamoxifen, notes Dr. Michael Miller, editor in chief of the Harvard Mental Health Letter. Better options for women taking tamoxifen include venlafaxine (Effexor), desvenlafaxine (Pristiq), and mirtazapine (Remeron).
Read the full-length article: "Antidepressants and tamoxifen"
Also in this issue:

Treating borderline personality disorder
Schizophrenia treatment recommendations
Chewing gum and memory
Stop smoking abruptly or gradually?
Temper dysregulation disorder
The Harvard Mental Health Letter is available from Harvard Health Publications (http://www.health.harvard.edu ), the publishing division of Harvard Medical School, for $59 per year. Subscribe at http://www.health.harvard.edu/mental or by calling 877-649-9457 (toll-free).
Media: Contact Raquel Schott at Raquel_Schott(at)hms.harvard(dot)edu for a complimentary copy of the newsletter, or to receive our press releases directly.
For Immediate Release—may be used in whole or part with attribution. Media inquiries welcome.
Harvard Health Publications
Contact:
Raquel Schott
617-432-5781
###