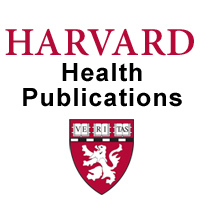 Boston, MA (Vocus) August 9, 2010
Many people who experience stress literally feel it in the gut. A part of the nervous system known informally as the "brain-gut axis" is the reason, explains the August 2010 issue of the Harvard Mental Health Letter.
The brain interacts with the rest of the body through the nervous system, which has several major components. One of them is the enteric nervous system, which helps regulate digestion. In life-or-death situations, the brain triggers the "fight or flight" response. It slows digestion, or even stops it completely, so the body can focus all of its internal energy to facing the threat. But less severe types of stress, such as an argument, public speaking, or driving in traffic, also can slow or disrupt the digestive process, causing abdominal pain and other gastrointestinal symptoms.
Dr. Michael Miller, editor in chief of the Harvard Mental Health Letter, describes several psychological interventions to reduce stress and ease gastrointestinal pain. These include cognitive behavioral therapy to recognize and change stress-inducing thinking, relaxation techniques to calm the body, and gut-directed hypnosis, which combines deep relaxation with positive suggestions focused on gastrointestinal function.
Read the full-length article: "Stress and the sensitive gut"
Also in this issue:

Pathological gambling
Alternatives to antidepressants during pregnancy
Brain training does not improve cognitive fitness
Why addiction causes craving
The choking game
The Harvard Mental Health Letter is available from Harvard Health Publications (http://www.health.harvard.edu), the publishing division of Harvard Medical School, for $59 per year. Subscribe at http://www.health.harvard.edu/mental by calling 877-649-9457 (toll-free).
Media: Contact Raquel Schott at Raquel_Schott(at)hms(dot)harvard(dot)edu for a complimentary copy of the newsletter, or to receive our press releases directly.
###