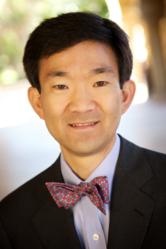 As a graduate of Harvard College, I am proud to have my firm as a sponsor of the Harvard Club of Silicon Valley's annual dinner. I strongly support the club's activities
Palo Alto, California (PRWEB) May 07, 2012
Palo Alto Business Attorney Douglas Y. Park, Principal of DYP Advisors, announces that his firm is a sponsor of the 2012 Harvard Club of Silicon Valley Annual Dinner on May 16, 2012. The dinner, which serves as the annual meeting of the club's membership, will be held at the University Club of Palo Alto.
The annual dinner will feature an election of directors and officers, a review of the previous year, and announcements about the club's new initiatives and programs. Randi Zuckerberg, former director of marketing at Facebook and founder of R to Z Studios, Inc., is the featured speaker. Ms. Zuckerberg will speak on The Top 10 Trends in Social Media. The general public is welcome to attend the dinner, and tickets can be purchased at http://hcsvannualdinner.eventbrite.com/.
The Harvard Club of Silicon Valley is a tax-exempt 501(c)(3) organization that serves the alumni of Harvard University who reside in Silicon Valley. The club organizes professional, social, and educational activities. In addition, the club recruits alumni to interview candidates for admission to the College and promotes the interests of the University in the region.
Mr. Park is completing his second term as President of the Harvard Club of Silicon Valley. The Board of Directors has nominated Mr. Park to serve as President during the 2012-13 term.
"As a graduate of Harvard College, I am proud to have my firm as a sponsor of the Harvard Club of Silicon Valley's annual dinner. I strongly support the club's activities," said Mr. Park.
Mr. Park helps solves business problems for executives, board members, investors, and legal counsel. He specializes in corporate governance and corporate and securities law issues that impact the company's operations and strategy. He brings a background in both business and law to address these issues. Mr. Park has been mentioned on corporate governance and compliance issues in TheWallStreetJournal.com, Time.com, Corporate Secretary, Reuters, and other leading publications.
ABOUT DYP ADVISORS:
DYP Advisors help executives, boards of directors, and investors solve business problems not just reduce legal risk. The firm focuses on corporate governance, corporate and securities law, and intellectual property matters. The firm applies its unique experience in business and law to these central challenges. More information about the firm is available at http://www.dypadvisors.com.