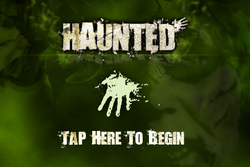 Ferndale, WA (PRWEB) October 30, 2008
iPhoneApps.org announced this week that they have already hit the one hundred thousand download mark for their new "Haunted" Application for the iPhone. The download has received unprecedented attention and is currently the only application of its kind available for the iPhone.
No other company has been able to reach the "scare factor" that iPhoneApps has accomplished with this release. As a result, the response to this new application has been astounding, as thousands of iPhone owners rush to get their hands on it. The company managed to hit this milestone in a matter of two days and looks forward to serving thousands more with their unique, heart stopping iPhone application.
iPhoneApps.org has built a reputation as being the provider of the most entertaining applications for the iPhone and this latest release solidifies that position. Thanks to their attention to what consumers are looking for, the company has skyrocketed to prominence as a trusted provider of entertaining iPhone applications. Consumers can look forward to many more applications from iPhoneApps in the future.
iPhone users looking for a good scare can download the application right from The Apple App Store. Viewer discretion is advised.
About the Company: iPhoneApps.org was launched to give consumers the edge when it comes to getting applications for their iPhones. In the year since their official launch the company has gone on to serve tens of thousands of customers, providing them with truly entertaining utilities, applications and extensions that they need to customize their phones.
###