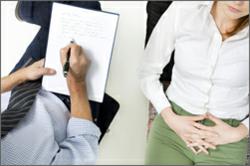 Smoler blames recovered memory therapy, which he said is 'wacko stuff.'
Madison, WI (Vocus/PRWEB) February 07, 2011
It took 15 years to verdict, but a Madison, Wisconsin jury has awarded a couple whose daughter accused them of abusing her as a child $1 million from the therapists that caused false memories.
A civil lawsuit was brought by parents who claimed that therapists who treated Charlotte Johnson committed professional negligence, that they suggested and reinforced fantastic childhood memories. This included memories that her father raped her, that her mother attempted to drown her and that the family was involved in cults and infanticide. The suit was brought by Charles and Karen Johnson. They were represented by Madison Attorney Bill Smoler, who heads the Madison office of Hausmann-McNally, S.C.
A jury in Dane County Circuit Court ruled for the parents and awarded them $1 million on January 22. Defendants were Heartland Counseling Services in Madison, Madison therapist Kay Phillips, and Oconomowoc therapist Jeff Hollowell. The jury found Hollowell and Phillips negligent. A third therapist named in the suit was not found negligent. A case against Rogers Memorial Hospital was settled out of court prior to the verdict. Johnson v. Rogers Memorial Hosp., No. 96-CV-1228 (Dane County)
Before joining Hausmann-McNally, much of Smoler's career was devoted to false memory cases. He has achieved multimillion-dollar wins in false memory cases. In one, he won $5 million for a family who obtained the medical records for their daughter upon her death, even though the daughter had maintained until she died that her parents physically and sexually abused her as a child. In two others, the patients retracted what they once believed were repressed memories of abuse, that they later came to realize were false. Smoler has argued five cases before the Wisconsin Supreme Court in the past 10 years. The cases resulted in new rights for people who were victims of practitioners implanting false memories of childhood abuse. Delores Sawyer et al vs H Berit Midelfort MD, No. 97-1969 (Eau Claire County)
One reason the case dragged on was that Charlotte Johnson maintains that the abuse actually happened. She opposed the release of her medical records to her parents. That was one of the issues Smoler took to the Wisconsin Supreme Court, which in 2005 allowed her parents limited access to the records. That precedent-setting case was possibly the only case in the nation in which the parents of a living patient had successfully taken a case to trial against the will of the patient.
Smoler blames recovered memory therapy, which he said is "wacko stuff."
The fact that false memories of childhood abuse can be implanted by therapists, whether delibera,tely or unwittingly, has been known for years. While there is strong evidence that therapists can implant false memories, there is strong opposition to the theory from people who maintain these memories are real and were repressed by individuals who wanted to bury horrific secrets of childhood. The Johnson's daughter has never recanted her accusations and opposed her parents' lawsuit.
Dr. Johnson, a physician, is a former University of Wisconsin-Madison faculty member who also served as a hospital Chief of Staff. His wife is a former psychiatric nurse. The Johnsons claimed that Charlotte's treatment was negligent and thereby caused them emotional distress.
"The one thing that's unusual and that sets this case apart is the patient wants nothing to do with the lawsuit, is not a party, has raised no complaints whatsoever against the therapists," said attorney David McFarlane, who represented the treatment providers.
"This case is about whether or not things went wildly astray when common sense wasn't used," Bill Smoler, the parents' attorney, said in his closing statement. "Instead of dealing with legitimate issues that Charlotte had, this therapy went off into who knows where."
Despite the defendants investing huge sums of money to defeat this case (including hiring five national experts, numerous attorneys and staff) and despite the fact Smoler did not have Charlotte Johnson's cooperation. Smoler, his legal assistant and two local experts convinced the jury of the defendants' negligence.
Reportedly and tragically, the Johnson's daughter Charlotte has had virtually no contact with her parents since 1993.
# # #