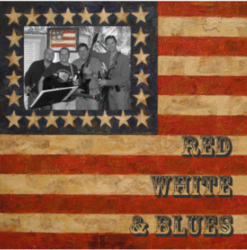 Best Hot Dogs and Fries in town- Eric W. Local Musician
Old Town Alexandria, VA (PRWEB) February 21, 2013
Come join Haute Dogs and Fries on Saturday, February 23rd from 6pm to 9pm at the Old Town Alexandria location. As always enjoy some great food and beverages while listening to live Music. Check out our newly added "craft" beers. This month we have featured our Chicago dog in honor of Presidents day. The Chicago dog is a grilled all beef gluten free hot dog topped with chopped onions, tomato, hot peppers, pickle relish, dill pickles, mustard and celery salt.
Purchase any combo meal and receive a Chicago dog in honor President's Day for $2.00 through the month of February.
The Red White & Blues Band will be performing on Saturday night at the newly opened Alexandria location. Some of the songs that will be featured are Jonnie B Goode, Blue Suede Shoes, Wagon Wheel, Brown Eyed Girl, and several more. To get more information on The Red White & Blues please go to jimmysbasement.com.
"We are excited to have the Red White & Blues Band perform in Old Town. We consider them our "house band" in Purcellville where they have played numerous times. It is guaranteed to be a great show and it's free!", Pamela Swanson, owner.
For more information please visit http://www.hautedogsandfries.com/
About Haute Dogs & Fries
Haute Dogs & Fries offers a fresh take on the family casual dining experience, serving gourmet hot dogs that rival those found at Boston's Fenway Park. These aren't typical ballpark franks. Each hot dog is served hot off the grill on fresh, New England style buns and dressed with fresh, locally produced toppings ranging from classic combinations to less conventional creations. They also have a wide menu that includes other all-American classics including cheeseburgers, sausages, traditional sides and sweet treat desserts. Located in Purcellville and Alexandria, Virginia, Haute Dogs & Fries provides a unique dining experience for guests no matter what the occasion.