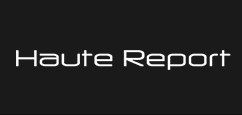 Haute is, in many ways, more subtle that an Hermes scarf.
FORT LEE, New Jersey (PRWEB) February 08, 2013
Living on a budget doesn't mean a person can't fit in with the high rollers. That's the message from Marble Media LLC's latest HauteReport.com blog titled "How to be Haute on a Budget: Tips For Fitting in With High Society," Marble Media LLC guest blogger Liz Ernst says that although it helps, being wealthy is not a requirement for being haute.
"If you want to fit in with high society, you can do it on a budget, but it requires vigilance, research, and a willingness to self-improve at every turn," Ernst says.
Ernst suggests that those aspiring to high society begin their campaign by writing down a list of what makes them think, "that's haute." Whether it's a new pair of Louboutins, a Porsche, or a Gucci bag, Ernst warns that upper-crust wannabes should be careful not to assume those emblems of wealth are a guarantee of inclusion among those born into elegance. Haute is, in many ways, more subtle that an Hermes scarf.
"It's an attitude," Ernst says. "Grace Kelly had it; Audrey Hepburn had it, and despite being born into poverty, Cary Grant earned a reputation as a master of haute elegance."
In the blog, Ernst offers tips for giving the impression of that you are among the upper crust, including:
1. Organization, which gives the appearance of competence.
2. Keeping a clean and polished wardrobe, which can be done on a budget.
3. Keeping a clean house.
4. Impeccable grooming, including an ongoing French manicure.
5. Buy brand name designer sunglasses and handbags on Ebay or thrift stores, or else learn how to pick our high quality knock-offs.
6. Drive the nicest car that fits in the budget, and keep it clean and shiny.
7. Use proper grammar at all times. When grammar is less than impeccable, no one is fooled.
8. Self-education should include current events and history.
9. Behave. Be kind. Be thoughtful and polite.
"Anyone who wants to rise to haute society should pay attention to role models for ideas on how to dress, and take note of their comportment," Ernst says. "It's fine to reinvent yourself to a higher standard, but don't lose yourself in the process.
"Just improve on what you already have."
For more information on fitting in with the haute crowd, visit the HauteReport.com website or email info(at)HauteReport(dot)com.
About Marble Media LLC:
Marble Media LLC is a creator of high-quality, content-rich blog sites that provide expansive coverage of relevant information to readers who make up a wide range of demographics. The Marble Media LLC team of expert writers covers a wide range of specialties including travel, food, health, fitness, social media, marriage, parenting, technology, weight loss, fashion and much more.
For more information on Marble Media LLC's offerings and advertising opportunities, visit the MarbleMediaLLC.com website, or email sales(at)marblemedia(dot)com.
###