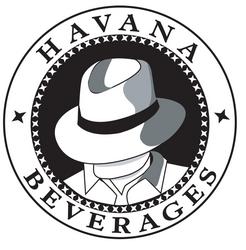 Havana Mojito is a unique product for the beverage category
Louisville, KY (PRWEB) August 1, 2007
Customers crave it, and beverage industry product reviewers rave about it. Havana Mojito is an "excellent" product and received 4 ½ out of 5 stars in a recent beverage review by BevNET.com, a leading authority on the beverage industry. The "excellent" score indicates the product has the highest quality flavor and taste and great originality.
"Havana Mojito is a great tasting product that delivers the Mojito flavor with surprising accuracy," according to BevNET.com. "The labeling and packaging are attractive and eye-catching which will give this product an edge as well."
Havana Mojito is a naturally flavored caffeinated soda designed to resemble the flavor of the mojito, a classic Cuban cocktail -- minus the rum. The drink is a premium soda product that features mint and key lime and is sweetened with pure cane sugar, rather than the high-fructose corn syrup used in popular American soft drinks.
"Havana Mojito is a unique product for the beverage category," said Alexander "Sandy" Nixon, entrepreneur and founder of FB3 Development which owns Havana Beverages. "Unlike other soda products, it features pure cane sugar, key lime and mint which provides a light and refreshing flavor plus people feel good about drinking a product with all natural ingredients."
In addition to Havana Mojito, Havana Beverages manufactures, distributes and sells Havana Cola, the first flavored cola in the United States, and diet versions of both products. All Havana Beverages products are naturally flavored, sweetened with 100% Pure Cane Sugar, packaged in 12 ounce clear flint glass bottles and showcase original hand-drawn labels, to reflect the company's Cuban heritage. The products also can be used as mixers in popular alcoholic drinks.
Under Nixon's leadership, Havana Beverages has increased distribution by about 25% per month since March 2006 and is now available in 25 states at gourmet grocery retailers in key markets giving soft drink lovers everywhere an alternative to bland, boring cola products. Prices vary by retailer and begin at $1.29 each and $4.99/4-pack.
Havana Beverages distinctive flavor is key lime, an integral flavor in Cuban cuisine. Key lime was combined with rum and cola for the first time when Teddy Roosevelt's Rough Riders stormed into Cuba in 1898. Almost 100 years later, young Cuban-born American entrepreneur America Vaughan created the exotic formula that became Havana Cola.
Havana Beverages devoted more than four years developing and perfecting the formulas for its refreshing sodas with traditional Cuban flavors, and the products were introduced in the United States in 1998. Nixon purchased the company in September 2006.
Headquartered in Louisville, Kentucky, Havana Beverages is an industry leader in producing the finest quality, premium flavored beverages in the United States. Its distinctive line of flavored colas, including Havana Cola -- the first flavored cola in the United States -- and Havana Mojito are sold in gourmet grocery chains and liquor stores in select markets. Havana Beverages is owned by FB3 Development. http://www.havanacola.com.
Also headquartered in Louisville, Kentucky, FB3 Development facilitates product development and manufacturing for entrepreneurs in the growing food and beverage industry. Founded in March 2006, the food and beverage incubator offers more than 50 years of experience in research and development, marketing, manufacturing and packaging support. FB3 currently supports eight entrepreneurs and more than 20 products, including Havana Beverages, Bourbon Barrel Foods, Home Cuisine and Rudy Green's Ventures, a line of gourmet pet foods. http://www.fb3-d.com.
Contact:
Beth Moore
Havana Beverages
502/396-9646
###