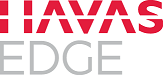 We are very fortunate to have Amy on board, and our clients will benefit tremendously from her extensive agency experience. She will play a key role in the development of media strategies to drive profitable growth," said Edge's Jennifer Peabody
Los Angeles (PRWEB) February 05, 2013
Advertising and marketing veteran Amy Cox has joined the short-form direct response television group at Havas Edge in Carlsbad as Vice President, Client Services.
"Edge continues to experience significant growth and is committed to providing the best client service the industry has to offer," said Jennifer Peabody, Executive Vice President, Short-Form Media, at Havas Edge. "We are very fortunate to have Amy on board, and our clients will benefit tremendously from her extensive agency experience. She will play a key role in the development of media strategies to drive profitable growth."
Cox's 18 years of experience includes executive-level positions with NBC Universal, 20th Century Fox, Paramount Pictures, Capitol Records/EMI Music and Disney Toys/Mattel Inc. Most recently, she founded and ran Icon Group, a Los Angeles-based brand marketing and media agency.
Cox's expertise lies in growing brands and franchises by leveraging multiple advertising platforms, including general and direct response television. She has a passion for understanding media consumers and their viewing habits and in crafting innovative plans to connect organizations to their customers. Cox earned an MBA from UCLA's Anderson School of Management and a master's degree in French Literature from Vanderbilt University.
"With its cutting-edge analytics and unmatched account management team, Havas Edge is widely recognized as a leader in creating business success for its clients," Cox noted. "I am extremely excited to be a part of an agency of such high caliber and to contribute to and help shape the future of this success."
About Havas Edge
Havas Edge, a member of Havas Worldwide, is an award-winning agency with a proven track record of helping clients succeed. We're an integrated agency that embraces every media channel, a creative powerhouse that loves data and analytics, and a passionate partner that's committed to giving clients more for less. Our Edge comes from a media-agnostic, results-oriented approach, supported by our wealth of assets and capabilities. We offer more than 325 integrated marketing experts in five offices, leading direct response TV media planning and buying services, full-service digital and online marketing capabilities, and DRTV creative and production services. More details are at http://www.havasedge.com.