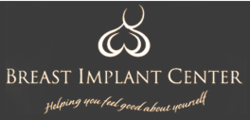 PIP silicone gel filled implants were never approved for use in the United States
(PRWEB) February 29, 2012
Honolulu Hawaii Plastic Surgeon Dr. S. Larry Schlesinger, MD, F.A.C.S. is a board-certified plastic surgeon with more than 30 years of plastic surgery experience and believes that removing PIP breast implants is necessary to protect against potentially serious health risks. Breastcancer.org warned that tens of thousands of European women and over 400,000 women worldwide are at risk of breast tumors and non-Hodgkin's Lymphoma due to faulty breast implants manufactured by the now defunct French company Poly Implant Prothèse (PIP).
The Telegraph reports that French regulatory agencies have reported rupture rates as high as 10% of the breast implants. Some medical experts outside the U.S. have estimated the number even higher. Symptoms may include inflammation of the breast tissue, lumps around the implant or in the underarm and/or a hardening of the breast. By the end of 2011 breast tumors had been uncovered in eight women in France after removing the implants.
Although a French-based company, the Food and Drug Administration warns that over 80% of all PIP breast implants were exported from France to other countries. Those with the highest number of imports are the United Kingdom, Spain, Brazil, Argentina and Chile, Colombia and Venezuela. There are an estimated 30,000 to 40,000 women affected by the PIP implants in Britain alone.
The American Society of Plastic Surgeons has informed its member doctors in the United States that "to the best of our knowledge, PIP silicone gel filled implants were never approved for use in the United States. An American woman would need to have been implanted outside the United States in order to receive the implants that are now the subject of concern in France." In 2000 the FDA rejected an application by PIP seeking approval to sell implants in the U.S.
In December of 2011, Dr. S. Larry Schlesinger reported the removal of PIP breast implants in Kona, Hawaii from a patient who previously lived in England but now lives in Hawaii. She received her PIP breast implants eight years ago. One of the breast implants had ruptured and x-ray reports indicate that two lymph nodes were diagnosed as containing silicon. Dr. Schlesinger believes that for the patient's safety a total Capsulectomy is necessary when removing PIP breast implants in order to protect against potential contaminants found in silicone. Capsular contraction can occur in 10 to 20% of cases over the first 10 years of having breast implants. Capsular contraction is the formation of a tight scar tissue around the implants. A total Capsulectomy is performed to relieve pressure and pain and prevent the hardening of the area and unnatural firmness of the implants that can result in breast implant ruptures.
About Breast Implant Center of Hawaii
Honolulu Hawaii Plastic Surgeon S. Larry Schlesinger, MD, F.A.C.S. is a board-certified plastic surgeon with more than 30 years of plastic surgery experience. He has performed more than 20,000 plastic surgery procedures including breast augmentation, tummy tucks and Mommy Makeovers. Dr. Schlesinger is a member of the American Society for Aesthetic Plastic Surgery, a group of dedicated board-certified surgeons specializing in cosmetic surgery. For additional information, contact the Breast Implant Center of Hawaii.
###