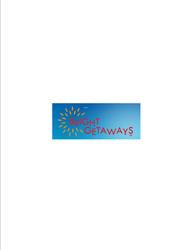 Getting married and going on a honeymoon, for example, should be the dream of a lifetime, not a nightmare
Hoboken, NJ (Vocus) June 9, 2010
The word "Alkami" in Hawaiian means "smart." For an exceptional certified travel specialist such as Bright Getaways that focuses on Hawaii destination vacations, it means it has established itself as a credentialed authority on all things Hawaiian—culture, history and geography—a designation given to relatively few travel agents by the Hawaiian Bureau of Tourism.
"With this new certification, Bright Getaways is now a very smart choice for Hawaiian vacationers," noted Jenifer Mazzanti, president, Bright Getaways. "We have passed an extensive exam to receive this certification and all our clients will benefit with a better, more exciting Hawaii experience."
Been There, Done That
There are several advantages to tapping into the expertise of a certified travel specialists like Bright Getaways. First, the owner and agents visit every destination personally. "This type of first-person knowledge is unbeatable," said Mazzanti. "We have the experience ahead of our clients to ensure a memory-making visit."
Second, Bright Getaways invests the time to get special destination vacations knowledge via certification. It has not only recently received the coveted Hawaiian Alkami certification but also the International Honeymoon and Destination certification awarded by the International Travel Bureau.
Third, Bright Getaways only uses other certified local vendors to provide accommodations, excursion and extra-curricular activities at destinations such as Hawaii. "Dealing with certified providers throughout your vacation experience means clients get nothing but our 'A' game when it comes to service."
The Process is as Important as the Event
When it comes to special destination events such as a honeymoon or memory-making getaways, the process of planning and executing flawlessly is as important to the client as the honeymoon itself. "Getting married and going on a honeymoon, for example, should be the dream of a lifetime, not a nightmare," said Mazzanti. "We make sure every detail is right so as not to detract from the joy of the occasion."
About Bright Getaways
Bright Getaways is a new breed of boutique, certified travel specialist helping honeymooners, busy professionals and adventuresome retirees rediscover the magic of unforgettable mini, macro and destination vacations. Bright Getaways holds a coveted Hawaiian Alkami certification for the Pacific islands. For more information, call 201-360-4536 or visit http://www.brightgetaways.com.
# # #