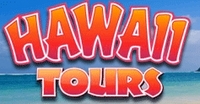 A Thousand Reasons to Smile
Phoenix, AZ (Vocus) October 7, 2009
HawaiiTours.com is enthusiastically supporting the Hawaii Visitors and Convention Bureau's "A Thousand Reasons to Smile" campaign focused on increasing awareness of the Hawaiian Islands and the benefits of travel to Los Angeles area residents and visitors. The campaign suggests that during the current economic environment a Hawaiian vacation is exactly what many people need because it offers "A Thousand Reasons to Smile".
Moa Mahe of HawaiiTours.com said, "We always appreciate when we get support from the state and the Thousand Reasons to Smile offers us a great focus…we know where to take people to fulfill the wish to smile. That's one of the things we're good at here on the Islands."
The campaign has been introduced in a few different areas during the last season and has had a good response amongst Hawaiian media, online media, bloggers, tourists, and Hawaiian tourism based businesses. The campaign offers the opportunity for businesses to get involved in the themed focuses. And it provides dreary consumers with the "smiles" they're looking for.
Moa Mahe of HawaiiTours.com indicated that they had seen an influx of both San Francisco and Los Angeles residents in correlation with the "A Thousand Reasons to Smile" campaigns introduced in each area during different time periods in the last several months and that they hope the bureau continues to promote the campaign in relevant areas. HawaiiTours.com has over 20 years of experience in the Hawaii travel business and they offer over 150 tours throughout the Hawaiian Islands. Offering Oahu tours, Big Island tours, Kauai tours, and Maui tours, we hope to help everyone find what they want."
For more information on Hawaii tourism or Hawaiian tours available contact Moa Mahe at moa (at) hawaiitours (dot) com or by phone at (888) 614-2221. Or visit online at HawaiiTours.com.
Contact:
Moa Mahe
Company: HawaiiTours.com
http://www.HawaiiTours.com
Phone 1-888-614-2221
###