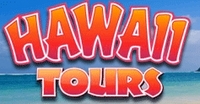 Grand Canyon of the Pacific.
Phoenix, AZ (Vocus) October 26, 2009
HawaiiTours.com is seeing an influx of vacationers to the Hawaiian Islands. This is not surprising since the recession left many pinching pennies during the summer and looking to use their vacation time now that the year is coming to a close. What some find surprising is the noticeable change in interest. More tourists are interested in scheduling visits to natural landmark destinations throughout the islands like Waimea Canyon (including helicopter tours). The canyon is known as the "Grand Canyon of the Pacific." This and other natural wonders of the islands are seeing more visitors as consumers begin to come to terms with the new economic situation.
Moa Mahe of HawaiiTours.com said, "I disagree. I don't find it surprising at all. I think that it's more important than ever to make vacations memorable when you haven't been on one in a while. And if there's any doubt about when you'll be making the next vacation…the same idea will guide your destination choices. There's nothing more amazing and distracting from everyday life than viewing and experiencing a natural wonder. And people are definitely still looking to be distracted."
Whether people are looking for distractions from their changed financial situations or for a "big" experience during a vacation that has been a long time in coming…the islands have a wide variety of natural wonders to choose from. Moa Mahe of HawaiiTours.com suggested that other destinations and tours that have seen an influx of interest are: day and multi-day tours in Oahu and the Big Island, helicopter tours of the craters, and tours of national monuments on the islands.
For a full list of tours available, to check for group rates or for more information contact Moa Mahe at moa(at)hawaiitours(dot)com or by phone at: 1-888-614-2221. Or visit Hawaii Tours online at http://www.HawaiiTours.com.
Contact:
Moa Mahe
HawaiiTours.com
http://www.HawaiiTours.com
Phone 1-888-614-2221
# # #