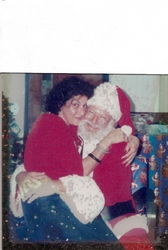 Best Island in the World
Hana, HI (PRWEB) September 24, 2009 -
OwnMaui.com is well known as the place to go where anyone can gift a bit of Hawaii for only $9.99. This year for a limited time, give two pieces of the island for the same low price. From now until the holiday season, this good idea is getting even better. OwnMaui.com is having a buy one, get one free sale.
For less than $10, buyers get the deed to one square foot of prime Maui real estate. The deed also comes in an attractive easel-backed frame, which buyers can use to proudly announce their piece of paradise.
Froyam Edel, is sometimes mistaken for Hawaiian legend Papa Menehune and sometimes mistaken for Santa Claus, that is, until he lost 100 pounds. "I still acted as Santa's helper after losing the weight; I always felt it was the twinkle in my eyes," Froyam, who had played Santa at many charitable Christmas events, wants to be Santa again.
With every full-price order for a square foot of the Islands, the second deed is free. Buy one, get one free; buy 10, get 10 free.
"I know it is going to be very tough this year for many people. That's why I am happy to be in a position to make it easier to give an affordable, fun gift," said Edel. "We're thrilled with this idea and have even adopted a slogan, 'The Christmas Spirit of Giving is Alive'."
Now every Christmas stocking is big enough to hold a piece of Maui, voted "Best Island in the World". OwnMaui.com stylish deeds are the ultimate Stocking Stuffer for 2009. Each artistically designed legal Deed is customized. Blending scenes of the Hana Coast of Maui, which is one of the most fantastic places on our planet. This is where The Blue Pacific meets Haleakala, the tallest mountain in the world from its base, creating a lovely border for the official Deeds. It's a handsome conversation piece anyone will be proud to give or receive.
"It has been an interesting time, beginning from purchasing the land, thereby helping a local family in need, clearing the 'aina (Hawaiian for land), making it possible for the neighbors across the street to see the waterfall for the first time in 20 years, recreating a beautiful and ready for sale piece of land, the real estate market going into a tail spin, having an impossible time selling the land, and finally, seeing a female Menehune and being guided to sell in Menehune size pieces," said Edel.
The Menehune ( Men-neh-HOO-neh) are a mythological race living in Hawai'i. They are small in size like Elves. Working only one night, the job completed or not, they leave the land a more beautiful useful place than when they found it. It is unknown where they live. Actually, we know little about them. Like Santa's helpers they live in secret and are very good at keeping it that way.
"Princess Menehune comes to me in my dreams," says Froyam. "We have a connection that mystifies me. Seeing her once is rare enough, having her in my dreams is a bit scary and yet very cool. I do feel quite fortunate to have her communicating with me. She feels the country needs cheering up, and this is a great way to spread cheer."
Since debuting this novel idea, http://www.ownmaui.com has been featured on Fox News. Our interview by Duane Shimogawa for KHNL TV 8 News can be viewed by clicking on the link on our website.
For more information on giving this amazing gift, visit OwnMaui.com. Our motto is "What sells on Maui, Stays on Maui". Your Deed however, can live anywhere.
###