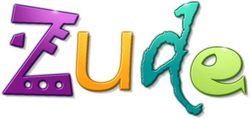 Zude has given every artist the tools
Roslyn Heights, NY (Vocus) February 1, 2008
Fifth Generation Systems, Inc. (5g), creators of Zude™, the social computing platform that provides users an unprecedented level of freedom and design customization, announced today the debut of Fanbase.
Launched by Hayden Panettiere, actress, singer, and star of NBC's hit show Heroes, and RIAA certified gold Epic Recording singer/songwriter Anna Nalick, Fanbase will connect fans with their favorite artists and musicians and each other in personalized Web space. Artists will have all the tools they need to keep their closest fans "in the know" with frequent photos, videos, and blog entries they can easily update themselves. Each user who joins an artist's Fanbase starts with a personal welcome screen, created by the artist. Fans can communicate with the artists and gain "backstage" access to unpublished photos, concert footage, and special "widgets" created by the artist only for their Fanbase.
Visitors to Hayden Panettiere's Zude site (http://www.zude.com/hayden) get an overview gallery full of pictures, a brief biography, a Hayden-themed music player, and links to her "Save the Whales Again" charitable work. Once a fan clicks on "Fanbase" and signs up to be part of Hayden's fan club, that user has exclusive access to Hayden's site, with never-before-seen photos, a music video library, and a blog written by Hayden herself.
"I'm really excited to create a community where I can easily reach my fans whenever I want," said Hayden, "I had a lot of fun making my site, and I hope everyone enjoys it."
Anna Nalick's fans are in for a treat on her Zude site, (http://www.zude.com/annanalick) as she has posted her highly anticipated new single "Shine," the first release off her upcoming studio album, exclusively for members of her Fanbase. Only available on Zude, Anna has also posted the lyrics for "Shine" and some little-known, behind-the-scenes facts just for her fans.
"When I started writing music I didn't realize the effect it could have on other people," said Anna, "Now that I know how my music can touch the lives of others, I love reading people's stories and hearing how a song did something for them. It makes me feel good. Online discussions and posts are a good way for me to keep in touch, and a Zude site offers me that and more in a forum I can be really creative with."
A Community for Fans, Tools for Artists
For the fans of artists featured on Zude, Fanbase is a way to connect with a community of other like-minded people. Each user has their own individual Fanbase member page, filled with objects (photos, widgets, text, etc.) personally posted by the artist. Once inside Fanbase, those fans can modify their page, add more information, or post notes, and then share that page with everyone else in that artist's club. Fans create a greater sense of community through sharing and showing off their skills as Fanbase becomes a self-publishing environment based around common interests.
"Zude has given every artist the tools," said Jim McNiel, CEO of 5g, "to manage their fan relationships better than they have been able to in the past."
Utilizing Zude's Open5g technology, artists can upload their music and make it available for their fans, either to share freely, or for purchase. Videos can be embedded in pages and shared simply by dragging-and-dropping them to a user's Zude page. Because these digital assets are all available inside Zude, each artist is able to track their usage, including how popular a given track is, and the demographic data of their fans.
Zude – A Platform for Personal Expression
5g's social computing platform, Zude, provides users an unprecedented level of freedom and creativity. Zude's groundbreaking drag-and-drop technology lets users build countless web pages and place video, pictures and text anywhere. Offering a complete set of networking tools, Zude connects users in ways never possible before.
In addition to making it easier to create a personalized Web presence, Zude provides a unique drag and drop interface that frees users from having to use the rigid forms, profiles and templates that constitute most social networking applications. This flexibility empowers them to fully express themselves on the Web and develop deeper connections between themselves and their friends and family.
About Fifth Generation Systems, Inc. (5g)
Fifth Generation Systems, Inc. (5g) is a Roslyn Heights, New York-based company whose mission is to give everyone a voice on the Web.
The company's Web 2.0 application, Zude, is a new social computing platform offering users an unprecedented level of freedom and design customization. Using an endless supply of free web pages, groundbreaking drag-and-drop technology and a complete set of social networking features, users can create a media-rich website experience to share with the world.
Contact Information
Steve Poppe
Fifth Generation Systems, Inc.
516.625.8900 x224
steve.poppe @ 5g.com
Matthew Kraft
Spector and Associates
212.943.5858
mkraft @ spectorandassociates.net
# # #