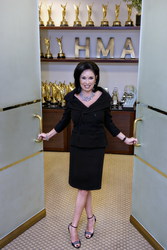 Newport Beach, CA (PRWEB) September 11, 2009
Hayes Martin Associates, Inc., 23-year history of success is fueled by an ever expanding range of marketing capabilities, including a spectrum of online and offline marketing communications and strategies. Recent marketing programs, such as the highly successful launch of the Village of Woodbury East and the sell-out of three phases within just minutes at Ivy at Woodbury East within the Villages of Irvine® reflect the ongoing success of Hayes Martin Associates, Inc.'s strategic approach to successful, sales-driven campaigns. Each of these unique and finely-targeted campaigns has brought about record-breaking results in a challenged economy.
InsertImage}
President and Creative Director, Sandra Keedy, welcomes Drummond Real Estate to its roster of clients, saying, "We are most excited about marketing this stunning community, and working as part of the Drummond Real Estate team to assure maximum cost effectiveness and results-driven strategic planning. Today's marketing environment is a huge departure from traditional real estate advertising, and Hayes Martin Associates, Inc. is at the forefront of new strategies that are proven effective with homebuyers at every price point," Ms. Keedy added. "Being entrusted with our clients' confidence in the agency is a clear reflection of our core belief: Smart Marketing Matters."
Andalusia at Coral Mountain is a spectacular golf course community set against the majesty of the Santa Rosa Mountains in the Coachella Valley. Surrounding the first of two Rees Jones-designed private championship golf courses, the value of the luxury homes of Andalusia is enriched by an exceptional country club lifestyle including Racquet Club, Fitness Club, and extensive hiking and biking trails. Andalusia home prices start under $1 million.
Hayes Martin Associates is one of the nation's leading marketing, advertising and public relations firms of residential homebuilders, land developers and master-planned communities. The award-winning firm provides clients the opportunity to implement their offline and online strategic marketing vision through the combined talents of highly experienced and respected team of professional specialists.
Founded in 1987, Hayes Martin Associates, Inc. represents a client roster of highly regarded homebuilders and master planned community developers. The agency's illustrious client list includes The Irvine Company, which relies on Hayes Martin Associates, Inc. for a broad spectrum of marketing expertise and strategic programs for the Villages of Irvine®, including the recently acclaimed introduction of the Village of Woodbury East. Standard Pacific Homes, William Lyon Homes, K. Hovnanian® Homes®, Rancho Mission Viejo, California Pacific Homes, Lewis Planned Communities, Castle & Cooke and American Senior Living all enjoy longstanding marketing partnership with Hayes Martin Associates, Inc.
The agency is also actively involved in numerous philanthropic organizations and institutions, from HomeAid Orange County, the charitable arm of the Building Industry Association of Southern California, and City of Hope to the Sisters of the Sacred Heart retreat center. Sandra Keedy currently serves on the board of directors for HomeAid and is the 2007 recipient of the Southern California B.J. Stewart Women's Achievement Award for her hard work, involvement and dedication to the building industry, an honor bestowed by the MAME Awards, which pays tribute to all facets of new home marketing and merchandising.
A full scope of Hayes Martin Associates, Inc. capabilities, its distinctively results-driven creative approach and the agencies relationships are available at http://www.hayesmartin.com. Visit the website today to learn more about this award-winning agency.
# # #