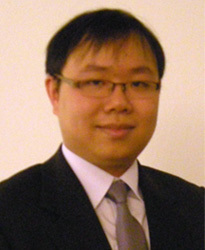 I think we need to do something special in order to show the world that the Economic Recession is really over and the economy is starting its recovery.
San Jose, Calif. (PRWEB) February 5, 2010
Half Billion Dollar Challenge, a revolutionary pixel advertising scheme designed to spur investment in a still-shaky economy, is set to launch. Founded by a Chinese-American named Raymond Leung, CEO of RHL Investments Inc, a real estate and Forex trading firm, the site aims to support the nascent economic recovery by paying down people's debts and providing multi-sector advertising opportunities.
Following the familiar pixel ad website format – a grid with spaces available for a price – Half Billion Dollar Challenge offers some interesting and potentially lucrative twists. In addition to purchasing advertising space, people can enter a series of progressively more lucrative draws aimed at raising $2 million toward paying down the winner's debt as well as raising $1 million for the Red Cross.
Half Billion Dollar Challenge seeks to raise half a billion dollars within two years. The site offers six grids – two devoted to business opportunities, and one each to services & shopping, entertainment, shopping and general. Buyers can choose from 9,950 pixels available for $500 each. After all those pieces are sold, buyers will race to select from five platinum ad pieces for $5,000. Hovering over each grid spot opens a multimedia rich AD Box, supporting HTML, colors, embedded video, animated GIF and Flash.
At regular intervals, lucky winners will receive a chance to win at least $50,000 to pay down their debts, culminating in a final draw after all the pixels have been sold, which will pay down the winner's entire debt. To enter the debt payment draw, visit http://halfbilliondollarchallenge.com/Sign_up.html
Once complete, the site is guaranteed to be online for 15 years, with link changes allowed for up to 10 years. Buyers can even resell their ad space anytime in the first five years. For a complete list of distinctive features that make Half Billion Dollar Challenge a new and fresh take on the pixel ad phenomenon visit http://halfbilliondollarchallenge.com/MDH_vs_HBDC.html
Follow the Half Billion Dollar Challenge on Twitter or become a fan on Facebook.
Contact
Raymond Leung
RHL Investments, Inc.
1-408-564-2146
###