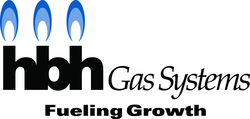 Austin, TX (PRWEB) January 28, 2008
HBH Gas Systems and Ferrellgas Partners, LP have announced the installation of a Central Propane Gas System to fuel the Falconhead West development located in Bee Cave, Texas just west of Austin. The propane system will provide propane gas utilities to all of the 453 lots that will be available at final build-out. Central Propane Systems provide propane gas utilities to developments located off the natural gas grid. The propane gas is metered and billed just like natural gas and is supplied from a single, centralized propane tank.
The Developer of Falconhead West wanted the marketing advantages of gas supplied and operated by a large, competent company that has demonstrated sufficient capacity to serve a development of this size. The team at HBH Gas Systems has unsurpassed expertise in the implementation of propane systems designed to serve off-grid developments. HBH Gas Systems will oversee the design and implementation of the propane system at Falconhead West, while Ferrellgas will own and operate the system.
Central Propane Systems offer the developer the option of steering their off-grid developments away from carbon-heavy electricity toward more sustainable development fueled by gas. These systems are economical, saving homeowners about 50% on their heating bills when compared to electric heating. A recent American Gas Association study showed that most homeowners demand the luxury of dual fuels for their cooking and heating requirements. Homeowners in Falconhead West will have the peace-of-mind associated with using an alternative green fuel as classified by the Clean Air Act and the Energy Policy Act.
Phase one of the Falconhead West development will consist of 166 lots, including 37 sixty-foot lots, 73 seventy-foot lots, 49 eighty-foot lots and 7 model lots. The expected house sizes range from 2,200 to 4,500 square feet with expected house prices ranging from $299,000 to $550,000.
HBH Gas Systems specializes in the marketing, design, and implementation of fully-engineered Central Gas Distribution Systems, or Central Propane Systems, nationwide. To obtain more information about this project or HBH Gas Systems visit HBH Gas Systems Central Propane Systems or contact Harris Baker at 512-306-0073 or info@hbhsystems.com.
###