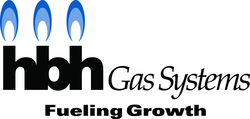 Austin, TX (PRWEB) February 12, 2008
HBH Gas Systems and JARSCO Gas Utilities have joined in a strategic partnership to develop, manage and maintain Central Propane Gas Systems.
Central Gas Systems serve entire communities from a single, centralized propane tank. They allow developers working off of the natural gas grid to offer the benefits of gas to homeowners. Each system allows all the homes in the community to be supplied with propane from a single facility, eliminating the need for individual tanks.
These systems are economical, saving homeowners about 50% on their heating bills when compared to electric heating. Moreover, a recent AGA study showed that most homeowners prefer the luxury of duel fuels for their cooking and heating requirements. Propane can power everything from space and water heaters to clothes dryers to environmentally friendly lawn equipment. Homeowners in a community served by Central Gas System have the peace-of-mind associated with using an alternative green fuel as classified by the Clean Air Act and the Energy Policy Act. In fact, one home fueled by such a system instead of electricity effectively offsets the carbon emissions from one average vehicle.
Together, HBH Gas Systems and JARSCO are capable of maintaining Central Propane Gas Systems in the U.S. and abroad. HBH Gas Systems specializes in the marketing, design, and implementation of fully-engineered Central Gas Distribution Systems worldwide. HBH gas systems serve developments of all sizes with homes built by established national, regional, and custom builders. For more information about HBH Gas Systems, visit http://www.hbhsystems.com or contact Harris Baker at (512) 306-0073 or info(at)hbhsystems.com.
Based in Santa Cruz, California, JARSCO provides technical support and construction services to Master Meter Gas & Propane Operators. JARSCO has been maintaining and training gas line Safety Regulations compliance under DOT for 27 years. In addition, JARSCO has designed, installed and monitored over 500 cathodic protection systems, conducted Gas Leak Surveys on over two million individual gas services, and in the last two years has installed over 30 miles of polyethelene gas main. JARSCO's services have been utilized by private industry, towns, universities, private utility companies, municipal utility companies, as well as state and federal government agencies.
To obtain more information, visit http://www.hbhsystems.com or contact Harris Baker at 512-306-0073.
###