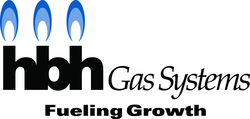 Austin, TX (PRWEB) July 30, 2009
HBH Gas Systems and the developers of The Reserve on Lake Travis have partnered to bring clean, economical gas fuel to the homebuyers in a new upscale community on Lake Travis near Austin, Texas. The Reserve on Lake Travis is located in a rural area that lacks access to natural gas, so the developers had to choose between building an all-electric community or implementing an efficient, eco-friendly Central Gas System from HBH Gas Systems.
The Reserve on Lake Travis is located on the south shore of Lake Travis. Stretching across 300 beautiful acres of the Texas Hill Country with 3.5 miles of pristine shoreline, the home sites in this community offers fabulous vistas. The tradeoff for building a community in this amazing setting was that extending the natural gas infrastructure would have been cost-prohibitive and logistically nearly impossible.
So, the developers of The Reserve faced the prospect of building an entire community powered only by electricity - the least economical and least environmentally-friendly power source. After consulting with HBH Gas Systems, the developers realized a portion of their community was an ideal fit for a Central Gas System. The portion of the community containing single family detached condominiums had a high enough density to warrant implementing an underground gas system. The gas system will also bring dual fuels to several of the community's amenities, including the grill, swim center and spa. The swim center will also feature an outdoor gas fire pit and gas torches to add ambiance to the gorgeous lakeside retreat.
HBH Gas Systems designs and builds Central Propane Gas Systems that provide clean-burning gas fuel to homes and amenities through underground pipes - the gas is metered and billed just like in a natural gas system. Homeowners strongly prefer homes with dual fuels because they can install appliances that are much more comfortable: gas ranges instead of electric stovetops, gas clothes dryers that are more efficient, gas heating, tankless water heaters, and many more. Homeowners also prefer dual fuels because their utility bills are generally lower than if using only electricity. Central Propane Gas Systems are the most effective solution to bring dual fuels to an off-grid development.
The wide range of applications, the environmental benefits and the added comfort for homeowners are just a few of the reasons why the developers at The Reserve on Lake Travis turned to HBH Gas Systems to bring dual fuels to their off grid community.
HBH Gas Systems specializes in the marketing, design, and implementation of fully-engineered Central Gas Distribution Systems, sometimes called simply community gas distribution systems or just central gas systems. HBH also specializes in natural gas distribution networks both in the U.S. and abroad. To obtain more information about this project or about HBH Gas Systems visit http://www.hbhsystems.com or contact Harris Baker at 512-306-0073.
# # #