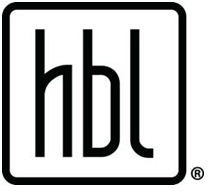 hbl Hair Care TRANSFORMS HAIR. CHANGES LIVES.
San Diego, CA (PRWEB) November 21, 2012
hbl Hair Care, a world-class luxury hair care line, proudly introduces their newly re-designed consumer-based website to the public just in time for the holidays. With a proactive approach to transforming hair and changing lives the company solidifies their "hbl difference" online.
Owner & CEO, Patrick Dockry, has developed a professional and affordable product that enhances its customer's hair with a virtually allergen free formula. Backed by spokesperson and star of Bravo's The Real Housewives of Orange County, Gretchen Christine Rossi and winner of Beauty LaunchPad Magazine's Reader's Choice Award for one of their top products - the brand, hbl, develops its newly redesigned website to fit its customers hair care needs. The site is user friendly and ready for the holiday season with the ability to purchase all 13 prestige performance products and nine specialty hair care systems online and thru local salons nationally. Using the websites "Salon Locator" and online shopping cart, the user is able to find a stylist and trustworthy product in one. The website encourages individuals to use the "hbl Hair Care Product Recommender" to create their own hbl "customer hair prescription" with just a click of a mouse. The hbl product recommender is also available for the iPhone and iPad as a downloadable app. Furthermore, the launch intends to provide consumers with personal testimonials from some of the professional salon industries best stylists and their clients.
Establishing the term "hbl difference" the brand has established a stable pH balanced (3.5 to 5.5) product line designed to mimic the body's natural acid mantel balance - the body's first line of defense. The brand further entices its customers by offering a well-rounded and genuine luxury product that defines the meaning of health, beauty and life.
On Cyber Monday, hbl Hair Care will offer its customers a free travel size gift with purchase (subject to availability). To find out more go to hblhaircare.com
The hbl story
Owner & CEO, Patrick Dockry developed hbl Hair Care after life events changed the way he viewed his personal life. After losing his brother to non-Hodgkin's lymphoma in 1993 and struggling with his dad's battle to overcome skin cancer, Patrick began researching a solution for hair loss due to chemotherapy, alopecia and slow growing or thinning hair. Thus, with this desire and determination, hbl Hair Care was born. More than just another beauty product, hbl encompasses mind, body and senses to create a completely new experience of health, beauty and life. Thus, hbl succeeds as a superior hair care line, providing the highest quality at a remarkable value.
USP, Inc.
Founded in 2002 by Patrick Dockry, Founder and CEO & Gordon Fletcher, Vice-President and Co-Founder, USP, Inc. is a global company of Lifestyle and Beauty Brands that inspire life every day. The vision of USP, Inc. is to empower the Professional Hair Stylist with the absolute finest professional hair care products, cutting edge tools and interactive technology. The USP mission is to connect the stylist with their circle of Influence to build long-lasting client relationships while elevating the professional stylist status in society.