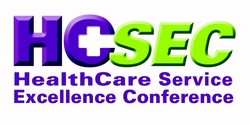 One of the toughest things about managing HCAHPS scores is getting out-front and aggressively managing the results before they get reported to CMS
Louisville, KY (PRWEB) October 9, 2008
Custom Learning Systems (CLS), the leading provider of on-site training, coaching, and service education in the Healthcare industry will introduce a robust HCAHPS management technology that will revolutionize how hospitals anticipate and manage the factors that impact their HCAHPS scores at the Healthcare Service Excellence Conference, November 5-7, 2008, Louisville, KY.
"One of the toughest things about managing HCAHPS scores is getting out-front and aggressively managing the results before they get reported to CMS," observed Brian Lee, CEO of CLS. "With Value-Based Purchasing just around the corner, now is the time to implement processes that proactively manage HCAHPS scores, before they affect the VBP formula, and ultimately the hospital's Medicare reimbursement."
CLS's process collects bedside feedback, sends administration alerts, integrates with goal management and accountability processes, and provides expert coaching support to assure that hospital administration is focused on the issues that matter most to patients.
The 9th annual HealthCare Service Excellence Conference: Winning at HCAHPS will take place November 5-7, 2008 in Louisville, KY. This powerful three-day forum will target key issues surrounding HCAHPS, through a convergence of industry and thought-leaders as panelists, keynoters, and session leaders.
Through 50 powerful workshops and general sessions, hospital administrators, nurse leaders, and others concerned with the quality of the patient experience will be equipped with the tools, training, motivation, and leadership skills to increase their HCAHPS scores, while positively affecting their employee and physician satisfaction.
The Healthcare Service Excellence Conference is a premiere, not-for-profit event, presented by the Healthcare Service Excellence Association and sponsored in part by Custom Learning Systems Group Ltd.
For more information, or to register, please visit http://www.HealthcareServiceExcellence.com .
For more information about Custom Learning Systems, please visit http://www.customlearning.com .
###