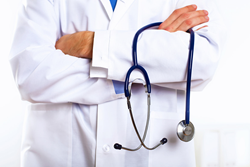 House calls afford patients the ability to remain in the comfort of their own homes while they wait for their physician to arrive.
Los Angeles, CA (PRWEB) April 18, 2016
According to an article published March 29th in The Irish Times, while the traditional house call has been in steady decline over the past few decades, the trend is resurging in parts of the U.S. The author explains that house calls are unique in that they offer the physician insight into the home environment and, for older patients or patients with mobility issues, the degree of independence with which they live. When commenting on patient care, the author commented that there are few things patients and their families appreciate more than a house call. According to Dr. Michael Farzam, the founder of House Call Doctor Los Angeles, the author's thoughts comport with what he has witnessed in his years of service as a house call physician.
Dr. Farzam explains that one's home environment and living situation can have an enormous impact on a patient's health, and it is of primary consideration to him and physicians who still carry out the resurging practice of providing in-home medical care. As an example of this, Dr. Farzam highlights one of the testimonials on his website. A former patient describes how she and her family were suffering from what they thought were flu symptoms until Dr. Farzam arrived and solved the mystery – the family was actually experiencing carbon monoxide poisoning due to a leak in their heating system, a far more serious and immediate health threat than an ordinary flu virus. Additionally, if a patient is struggling with respiratory issues, for example, a physician in the patient's own home may be able to detect relevant environmental factors that might be the root cause of distress.
An added benefit associated with house call medicine, Dr. Farzam notes, is the convenience and comfort of being able to stay home. For a great many Americans with mobility issues or of advanced age, the struggle to leave the home and arrive on time for a medical appointment can be as nearly as frustrating and stressful as the ailment itself, Dr. Farzam notes. House calls afford patients the ability to remain in the comfort of their own homes while they wait for their physician to arrive.
Dr. Farzam concludes that, for nearly any type of illness or injury, house call medicine is widely recognized as an excellent method of providing health care directly to patients. Interested readers seeking high quality medical care in the comfort of their own home are advised to reach out to House Call Doctor Los Angeles today. Appointments may be reserved by calling 310-849-7991 at any time or by visiting the practice online at http://www.HouseCallDoctorLA.com.