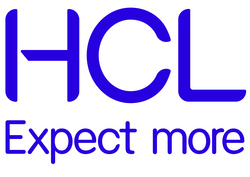 (PRWeb UK) April 21, 2010
HCL plc, a UK leading health and social care staffing company, is proud to support Great Ormond Street Hospital for Children in its plans to build a new Kidney Unit to treat children with chronic renal conditions.
HCL plc's donation will support the building of a new Kidney Unit within the Morgan Stanley Clinical Building, which is due to open in 2012. It will replace the old Victoria Ward, where young renal patients are currently treated. The new, more spacious unit will feature cutting edge facilities designed to give young patients the best possible experience of their hospital stay, including thirteen single bedrooms with en-suite bathroom, two isolation bedrooms, and two four-bed high dependency bays. All rooms will allow parents to stay comfortably by their child's side, and the new unit will have the space needed to conduct required research.
Great Ormond Street Hospital is widely recognised to be one of the top pediatric hospitals in the world, currently delivering the widest range of specialist care within any children's hospital in the UK. Every year the hospital receives more than 200,000 patient visits.
Kate Bleasdale, Executive Vice Chairman of HCL plc, commented, "Great Ormond Street Hospital is justly recognised the world over for the expertise of its medical professionals and the state of the art treatment it provides for children with the rarest, most complex and life threatening conditions. We feel privileged to be able to support the work the Hospital does in building a new Kidney Unit that will make a real difference to our renal patients, their families and the Hospital's world-class nephrology team."
Katie Knight, Great Ormond Street Hospital Children's Charity commented, "We are delighted that HCL plc has chosen to support the hospital with this generous donation. The money will be used to support the hospital's redevelopment, enabling the very best care and treatment for our patients. As a charity we rely on our supporters to help us raise the funds we need, and to help keep the hospital at the forefront of paediatric care. During these difficult times we are especially grateful for all the help we get."
For further information please contact Helen Tarbet on 020 7451 1451 or helen.tarbet(at)hclplc(dot)com.
About HCL plc
HCL plc ("HCL") is a UK leading health and social care staffing company. HCL provides medical locum jobs and permanent placements for doctors of all grades and specialties, allied health professionals, specialist nurses and qualified social workers to the NHS and private sector organisations worldwide. Recruiting also for international healthcare careers, HCL has offices and operations in the UK, the Middle East, the US, Canada and Australia. HCL plc is listed on the Alternative Investment Market of the London Stock Exchange.
###