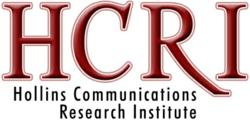 During this flailing economy, providers must do everything possible to put care and treatment within financial reach of the people they serve. At HCRI, this is our priority.
Roanoke, VA (PRWEB) November 02, 2011
Unemployment and the continuing drain on consumers' wallets during the country's turbulent economy have caused many people to cancel life-enhancing therapies and medical procedures because of spiraling expenses. The issue of affordability is further compounded by the ever-escalating cost of healthcare and treatment.
Yet, Ronald L. Webster, Ph.D., president of Hollins Communications Research Institute (HCRI – http://www.stuttering.org), is doing something to make stuttering therapy more affordable during these uncertain times. He believes that people who stutter shouldn't have to choose between spending money to put food on the table and spending money for stuttering therapy at his non-profit treatment center.
"During this flailing economy, providers must take responsibility and do everything possible to put treatment and care within financial reach of the people they serve," Webster said. "At HCRI, our priority is to make stuttering therapy accessible and beneficial by providing clients with treatment value, services, and a realistic expectation of results. We challenge providers in all areas of treatment to do the same," he added.
In fact, HCRI has a four-point approach in place to deliver cost-benefit advantages that encourage people who stutter to move forward with treatment.
1. Affordable Fees: HCRI's fee-per-session for the center's 12-day intensive stuttering treatment program is priced at less than half the national average. Nationally, a 50-minute speech therapy session averages $87.50. At HCRI, the cost for a 60-minute therapy session totals $47.70. HCRI's behavioral treatment program includes 86 hours of treatment, plus evaluation, with the Institute's highly experienced, credentialed clinicians.
Along with more affordable therapy fees, HCRI treatment delivers quality results. Research shows that 93 percent of HCRI clients achieve fluent speech by the end of their 12-day therapy. Follow-up studies show 70 to 75 percent of program participants maintain fluency for the long term.
2. Value-Added Support: HCRI's client philosophy is to become a partner in fluency for life. In addition to therapy program participation, clients receive a unique package of post-treatment support at no extra charge. This includes clinician phone and e-mail follow-up; free fluency-practice app for iPhone, iPad, and/or iPod Touch devices; free one-year's subscription to FluencyNet, HCRI's computer-based fluency practice system; program materials and CDs; and access to HCRI fluency practice groups across the country.
Moreover, the Institute's stuttering therapy clinicians and staff maintain ongoing communications with clients, host special events and refresher sessions each year, and serve as an on-going resource throughout the course of people's lives.
3. Tuition Waivers: To make the cost of therapy more affordable, HCRI extends tuition waivers for select therapy programs that reduce the cost of treatment. For example, a $1,100 tuition waiver is currently being extended to anyone enrolling in HCRI stuttering therapy through the end of March 2012. This brings down the cost of treatment for nearly 100 hours of therapy from $4,500 to $3,400.
4. Therapy Scholarships: HCRI introduced a therapy scholarship program three years ago to help make stuttering treatment more affordable for those in need. Therapy scholarships range from $500 to full tuition and are awarded based on individual financial circumstances. Scholarships are funded through donations made by former HCRI program participants.
"While it initially costs more to implement these activities and maintain lower-than-average fees, in the end it is a win-win situation. We increase participation and operate our therapy programs at greater capacity, while clients benefit from skilled fluency training that transforms their lives." Webster said.
About HCRI
Hollins Communications Research Institute was founded by Ronald L. Webster, Ph.D. in 1972 to investigate stuttering through scientific discovery and treatment innovation. Under Dr. Webster's direction, Roanoke, Virginia-based HCRI, a 501 (c) (3) charitable organization, has become an international leader in stuttering research and the development of innovative, scientifically based therapy approaches.
The Institute offers 17 stuttering therapy programs annually, each of which lasts 12 days. HCRI clinicians have treated nearly 6,000 people, aged 9 to 73, from across the U.S. and 47 other countries. Clients include broadcaster John Stossel of Fox News; Annie Glenn, wife of Senator and Astronaut John Glenn; as well as athletes, teachers, engineers, students, doctors, military personnel, business professionals, police officers, actors, and others from all walks of life.
HCRI is located at 7851 Enon Drive, Roanoke, Va. 24019. For more information, visit http://www.stuttering.org or contact HCRI at 540-265-5650 or admin@stuttering.org.
###