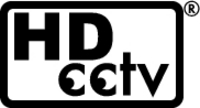 CNB has joined the HDcctv Alliance because we recognize HDcctv as a mega-market trend and view HDcctv as the natural next step in moving towards high-definition video surveillance
Sydney, Australia (PRWEB) September 30, 2010
The HDcctv Alliance™, the global security industry consortium established to manage and promulgate technical standards for HDcctv™ equipment interoperability, announced today that CNB, an international leader in design and manufacture of video surveillance equipment, has joined the Alliance.
"CNB has joined the HDcctv Alliance because we recognize HDcctv as a mega-market trend and view HDcctv as the natural next step in moving towards high-definition video surveillance," said Joseph Park, CNB's manager of strategy and project planning department. "We think the High-Definition surveillance video market is ready to open, and easy connection and operation is required for selling through distribution. Complementary to our camera developments, advanced codec chips are now being incorporated into HDcctv IP streamers and HDcctv DVRs by HDcctv Alliance members. We believe that, as a result, HDcctv will soon enter the mainstream surveillance equipment distribution channels.
"CNB, as a manufacturer of branded surveillance equipment, plans to follow the HDcctv Alliance's recommendations and comply with the HDcctv standard in the design and manufacture of HDcctv video surveillance systems. Since the dawn of television, consumers have been viewing standard definition or D1 resolution broadcast images, which provided the standard for CCTV as deployed over the last 30 years. However, worldwide HDTV broadcasting in the 16:9 pixel arrays (720 and 1080) is becoming the preferred standard for consumers. Therefore, the video surveillance market trend will move to HDTV formats, with consumers who are used to HDTV from broadcasting setting the market expectations."
"With a production output well in excess of one million cameras per year, CNB is one of the largest video surveillance camera manufacturers on the planet," noted Todd Rockoff, HDcctv Alliance executive director. "Distribution is the dominant sales channel for video surveillance equipment worldwide. CNB sells many cameras through distribution, both under its own brand and those of its OEM partners. The fact that such a large player has joined the Alliance reinforces the importance of HDcctv compliance as a guarantee of interoperability to video surveillance equipment dealers who mix and match products purchased through distribution."
HDcctv cameras are an alternative to CCTV cameras, which offer limited resolution: HDcctv cameras digitally deliver much higher resolution than CCTV cameras at only a modest price premium, using conventional coaxial cable. HDcctv cameras are also a good alternative to IP video cameras, whose adoption has been impeded by issues of cost, complexity, and the degradation of live video due to its being compressed prior to transmission over IP networks (which also tend to drop packets, further degrading the video). The HDcctv standard enables cameras that deliver HDTV in video surveillance systems to easily interoperate with HDcctv DVRs, HDcctv IP streamers, HDcctv monitors, and other types of HDcctv products. HDcctv interfaces deliver the highest possible signal integrity, without any perceivable latency or image artifacts from transmission-related compression or IP network packet loss.
The HDcctv Alliance has partnered with SMPTE (Society of Motion Picture and Television Engineers) to leverage the HD-SDI (High Definition Serial Digital Interface) broadcast television standard as the basis for the HDcctv Specification. The HDcctv standard is planned to include a variety of enhancements to HD-SDI that are vital to surveillance, including bi-directional audio and data, up-the-cable power, and Long Reach Mode for 300m transmission over conventional RG-59 coaxial cable, as well as providing for physical interfaces enabling direct transmission over optical fiber and CatX structured cable.
The Alliance is growing rapidly, drawing its international membership from diverse sectors of the security industry, from component, OEM and branded equipment manufacturers, to security sales, support and system installers. Alliance members benefit from access to the complete specification, participation in the standard creation process, and certification of compliant products. Marketing benefits include access to the HDcctv logo as a product brand signifying interoperability, as well as promotions to increase members' international visibility. Information about the Alliance is available at http://www.highdefcctv.org, and membership registration information can be obtained by emailing membership@highdefcctv.org.
To learn more about HDcctv, watch videos on YouTube at http://www.youtube.com/watch?v=ee1Iq8mBCYg
Follow the Alliance at HDcctvAlliance on Twitter and join the LinkedIn HDcctv Alliance group for discussions and news.
About HDcctv Alliance
HDcctv Alliance is the non-profit, global consortium that develops and promulgates the global industry specification for high-definition closed-circuit television (HDcctv). The original HDcctv specification is derived from broadcast industry standards for serialized transmission of uncompressed video over coaxial cable. However, HDcctv is being developed to provide for transmission of digital video over various media (including optical fiber and CatX), and the HDcctv standard optimizes the camera interface for video surveillance requirements. The Alliance promotes industry adoption of HDcctv technology, and it provides education to the security industry and end market. The Alliance compliance program facilitates the development of high-quality, readily interoperable HDcctv devices. Products that have earned a certificate to display the HDcctv logo are advertised as having done so by the Alliance. Detailed information about the HDcctv specification is available to Alliance members. Further information is available by visiting the HDcctv Alliance website at http://www.highdefcctv.org.
About CNB
CNB Technology Inc, is a total security solution company and one of the leading manufacturers' of video surveillance products. CNB stand for "Challenge, New technology, Best quality." CNB develops and manufactures a comprehensive line of top quality security products for a worldwide market. We provide excellent goods and services to our customers while make greater strides in the security industry with a commitment to research and development. Best known for analog solutions, we also produce HD cameras and digital devices such as IP cameras. CNB technology positions us as a leader among security manufacturers as we can process video source to HD digital or IP in a single video surveillance system. Headquartered in Seoul, Korea, CNB has a global presence with branch offices in Shenzhen, P.R. China, Long Beach, CA, USA and Duisburg, Germany. Further information is available by visiting http://www.cnbtec.com
# # #