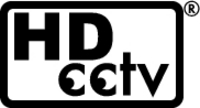 SG Digital is in agreement with the purpose and direction the HDcctv Alliance is taking, We began testing the waters with uncompressed HDTV over coax in 2008, and found that most everyone had the same response: 'You can do that?!! How much does it cost?'
Sydney, Australia (PRWEB) September 7, 2010
The HDcctv Alliance™, the global security industry consortium established to manage and promulgate technical standards for HDcctv™ equipment interoperability, announced today that SG Digital, a pioneer in prototype HDcctv equipment including cameras and DVRs, has joined the Alliance to market a complete range of HDcctv-compliant products.
SG Digital is the brand name appearing on some of the first prototype HDcctv equipment ever to be commissioned by end users. SG Digital's early adopters of HDcctv include retailers McDonald's and New York City's Saks Fifth Avenue.
"SG Digital is in agreement with the purpose and direction the HDcctv Alliance is taking, We began testing the waters with uncompressed HDTV over coax in 2008, and found that most everyone had the same response: 'You can do that?!! How much does it cost?'" said Randy Jones, SG Digital president. "Joining the HDcctv Alliance reinforces SG Digital's continued commitment to remain ahead of the curve in development of HD products by following the HDcctv Alliance guidelines of interoperability.
"We have always seen HDcctv as the natural evolution for our industry. It is simple, it delivers high performance, and it has the prospect ob being quite affordable. These are key elements to any product succeeding in this competitive market," Jones explained. "We are attuned to the state of the security industry and believe it is important for our customer base to know that we are positioned to be a leading competitor and supporter for HDcctv, the new 'mainstream' of the CCTV market."
"SG Digital has a reputation for working closely with integrators to deliver innovative, customized products and capabilities that are advantageous to integrators when going after larger accounts," noted Todd Rockoff, HDcctv Alliance executive director. "SG Digital has already recognized the significant market trend toward HDcctv and now, by joining the Alliance, have ensured their role as a leader in the video surveillance equipment industry."
"SG Digital aggressively adopted HDcctv and its precursors in 2008. The fact that SG Digital has joined the HDcctv Alliance highlights the practical importance of standards to guarantee equipment interoperability," continued Rockoff. "We look forward to SG Digital's customers continuing to make the best use of HDcctv cameras, IP streamers, DVRs, and monitors in video surveillance systems."
HDcctv surveillance camera interface technology presents an alternative to CCTV, which offers limited resolution, and IP video, whose adoption as a camera interface technology is impeded by cost, complexity, and the degradation of live-view video due to its compression for transmission over an IP network. HDcctv surveillance cameras deliver digital high-definition video over coaxial cable. The HDcctv Alliance standards enable products which deliver HDTV in video surveillance systems to easily interoperate. HDcctv interfaces deliver the highest possible signal integrity, without any perceivable latency or image artifacts from transmission-related compression.
The HDcctv Alliance has partnered with SMPTE (Society of Motion Picture and Television Engineers) to leverage the HD-SDI (High Definition Serial Digital Interface) broadcast television standard as the basis for the HDcctv Specification. HDcctv includes a variety of enhancements to HD-SDI that are vital to surveillance, including bi-directional audio and data, up-the-cable power, and Long Reach Mode for 300m transmission over conventional RG-59 cable.
The Alliance is rapidly growing, drawing its international membership from diverse sectors of the security industry, from component, OEM and branded equipment manufacturers, to security sales, support, and system installers. Alliance members benefit from access to the complete specification, participation in the standard creation process, and certification of compliant products. Marketing benefits include access to the HDcctv logo as a product brand signifying interoperability, as well as promotions to increase members' international visibility. Membership registration is available at http://www.highdefcctv.org.
To learn more about HDcctv, watch videos on YouTube at http://www.youtube.com/watch?v=ee1Iq8mBCYg
Follow the Alliance at HDcctvAlliance on Twitter and join the LinkedIn HDcctv Alliance group for discussions and news.
For more information about SG Digital visit http://www.sgdigital.net .
About HDcctv Alliance
HDcctv Alliance is a non-profit, global consortium that develops and promulgates the global industry specification for high-definition closed-circuit television (HDcctv). The original HDcctv specification is derived from broadcast industry standards for serialized transmission of uncompressed video over coaxial cable. However, HDcctv cameras transmit digital video over various media, and HDcctv interfaces include capabilities optimized for video surveillance systems. The Alliance promotes industry adoption of HDcctv and provides education to the security industry and end market. The Alliance compliance program facilitates the development of high-quality, readily interoperable HDcctv devices. Devices that have earned a certificate to display the HDcctv logo are advertised as having done so by the Alliance. Detailed information about the HDcctv specification is available to Alliance members. Further information is available by visiting the HDcctv Alliance website at http://www.highdefcctv.org
# # #