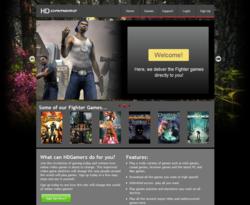 Houston, TX (PRWEB) May 20, 2012
HDGamerz.com is a new site launched in May of 2012 and aim to revolutionize the videogame industry. The website brings together thousands of "AAA" Premium video game titles from many of today's top video game studios -offering its members a simple and inexpensive monthly subscription service for full access to its comprehensive game catalogue. Any members can download any games they want directly to their PC or mobile devices without putting in any payment information, making the process seamless and lighting fast. Indeed, HDGamerz.com.com does facilitate content delivery by having video games be readily accessible and easily downloadable directly from their website.
HDGamerz.com has several top titles from game developers such as Plants vs Zombies, Thief and Tomb Raider with more and more games added every week. The monthly service provides its members with access to over 30 game categories, including casual, action, adventure, board, and family games. Members will only need to download a lightweight application to their desktop to manage their download and the games will be queued automatically. This will allow the members to play games within a minute across multiple devices and even multiple computers.
For additional information or a sample copy, please email them at pr(at)PlayFactories.com. HDGamerz.com is a subsidiary and operated by PlayFactories (PlayFactories.com). Jo Media Group is a marketing and publishing Company focused on providing services and solutions to the video game industry. They currently have several other video game related services and are expanding into other area of online entertainment. For more information on the Jo Media Group, or any of its subsidiary companies please visit http://www.PlayFactories.com, or contact them directly at pr(at)PlayFactories.com