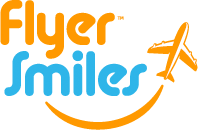 [Long] and his family have helped those in need in India for three generations now.
SALT LAKE CITY (PRWEB) December 01, 2012
On Oct. 25, Head First Development held its second annual Give Hope charity fundraiser from which proceeds were raised to stop sex trafficking in Calcutta, India. At this year's event, several local restaurants including Bombay House, Caffe Molise, The Farm, Red Iguana, Tin Angel, Oasis Café and Nothing Bundt Cakes showed off a range of small dishes.
Three local acts entertained the crowd and officials gave away a plethora of raffle prizes.
The grand raffle prize, two round trip tickets to India and seven days of volunteering and sightseeing, was indeed extravagant for this level of event. Head First Development Director Mark Long said "there is no way that we could have had such a successful fundraising raffle without the help of dozens of local companies and artists, but Flyer Smiles donating the India trip was more than we could have expected."
According to Flyer Smiles CEO Tim Gibson, "[Long] and his family have helped those in need in India for three generations now. ... We are happy to help them save up to 50 percent off their flight costs by helping facilitate the donation of frequent flier miles as well as helping them redeem them for the most cost effective flights."
Meanwhile, Pierpont Place made for an enjoyable warehouse atmosphere and the crowd enjoyed the lively ambience and a fun party, all on behalf of the progressive Project Hope.
"We could not have been able to pull this off without the marketing and production of the event provided by Sawgrass Shack," Long said.
Sawgrass Shack President Michael Gray added that "the mission and passion" of his company is to help organizations such as Head First with their marketing needs while assisting children around the world. Gray worked with PRMarketing.com to promote the event.
Head First Development plans to continue the event in 2013, with details slated to be announced this spring. Please visit HeadFirstDevelopment.org or Head First Development's Facebook page for information about future events.
About Flyer Smiles
FlyerSmiles.com helps its clients save up to 50 percent off their travel budgets, and helps kids smile by supporting nonprofits and the amazing work they do for children. By helping clients redeem frequent flier miles in combination with traditional travel services, Flyer Smiles helps companies, nonprofits and NGOs around the world save thousands of dollars on flights. With expertise in facilitating the redemption and donation of frequent flier miles and credit card points, organizations save on flights worldwide. By combining the use of frequent flier miles with consolidator fares, bulk fares and corporate travel contracts, Flyer Smiles helps reduce flight costs by up to 50 percent.