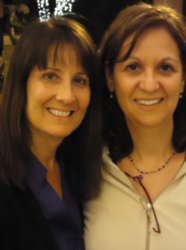 Our growth ability is due to unique treatments that are safe and effective with a record of successfully treating over 20,000 families.
Columbus, OH (PRWEB) April 23, 2013
In response to consumer demand factors in different parts of the USA, LiceDoctors has recently added five new markets to its national in-home lice removal service. LiceDoctors, one of the nation's largest companies specializing in treatment for head lice, now treats families in over 50 geographical areas from coast to coast.
Newest Five Lice Treatment Service Cities Served
The most recent five cities added tor treating head lice include the markets of Cleveland and Columbus, Ohio; New Orleans, Louisiana; Knoxville, Tennessee; and Charlotte, North Carolina.
"The need for our services is evident in more markets and appears to be growing.", states LiceDoctors owner Wendy Beck. "Our new service locations have already received calls and we're beginning to serve clients in these cities. Growth is due to safe and effective treatment techniques with a record of serving over 20,000 families." What distinguishes LiceDoctors from the many other lice removal companies are their level of expertise, success rate of natural head lice treatment protocols deployed, and the ability to effectively train specialists in a standardized manner across the country increasing staff skills all while maintaining a high degree of quality control.
Board Certified Internist and Medical Director on Staff
According to Wendy Beck, "We have a board-certified medical director, Dr. Stephen Beck, on staff and we have been using his copyrighted treatment protocol for over 17 years. The lice treatment protocol is safe and effective with a record of successfully treating over 20,000 families with professional services. "
Beck cautions that it is important for families to ask prospective treatment companies about their track record and details of particular treatment protocols, along with information on the various treatment options available. With no barriers to entry there are increasing numbers of small lice removal businesses opening up simply armed with the experience of treating their own private families.
Licedoctors.com technicians undergo a rigorous training program. We visit households and locations that may be seeing symptoms of head lice not only with the knowledge on how to eliminate head lice, but also with the understanding of how much stress lice cause families. We are there to provide a calming influence to the entire family and take them through a process. LiceDoctors technicians take pride in having the heritage and security of a national service that will be there for them in the future, as well as having the personal care and human touch that only a local community service provider can provide in the privacy of the client's home".
Company Contacts
Wendy Beck, Karen Sokoloff
Call 800-224-2537
licedoctors(at)aol(dot)com
Visit Our: Lice Doctors Media Page
See More: Pinterest Pictures of Lice