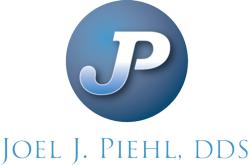 Dr. Piehl offers effective headache and migraine treatment without needles or drugs!
West Hollywood, CA (PRWEB) May 01, 2013
Leading Los Angeles headache and migraine specialist, Dr. Joel Piehl, is now offering half off comprehensive exams. Dr. Piehl has extensive experience in treating headaches effectively with techniques that do not involve drugs or needles. Those interested should call (310) 507-9464.
Migraine headaches affect over 30 million Americans, and according to the Migraine Research Foundation one in four US households includes someone suffering from migraines. Treatment for migraines is difficult to achieve success, and that is why Dr. Piehl's therapy is so effective. He strives to delve into the cause of the headaches, and prescribe treatments that are customized to providing long term relief.
Dr. Piehl's treatment method is called TruDenta, and works well for constant headaches, migraines, face or jaw pain, and TMJ syndrome. The treatments take less than an hour each, and the methods can be utilized at home as well. The therapies are FDA cleared, and have a long track record of success.
Along with providing expert headache treatments, Dr. Piehl also offers dental implants Los Angeles trusts and respects, along with being a highly skilled periodontist. For over 20 years, Dr. Piehl has been a dentist West Hollywood turns to for the best dental implants that look and feel like one's natural teeth.
Currently, Dr. Piehl is offering 30% off all Implant & Periodontics Consults or 25% off 2 or more Dental Implants. For those dealing with headaches or in need of dental implants in the greater Los Angeles area, Dr. Piehl offers exceptional skilled care that is compassionate and effective. Call (310) 507-9464 for more information and scheduling.