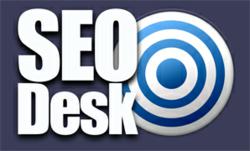 (PRWEB UK) 3 May 2013
The current trend for reality TV dramas has got the nation hooked and there are plenty of reasons for this. Many of the characters are larger than life, finding themselves in hilarious or challenging situations every week but there is also the fact that so many of the items and furniture in the homes of the stars are so eye-catching.
Even with a dramatic conversation taking place up front, the background elements will often take centre stage. The Valleys, the smash hit MTV show is returning for a new series on the 30th of April and there is no doubt that there will be plenty of bedroom scenes and action along the way. Whether it is tears or kisses, all of the cast will be ably supported by the great range of bespoke and upholstered headboards by Headboards By Design.
Headboards By Design are proud to announce that their product range features extensively in the new series of The Valleys and that their headboards will play a part in so many of the scenes that will be the talk of the country for weeks to come.
The firm has been providing bespoke high quality headboards and matching interior bedroom products for some time and this exposure is long overdue. The company provides a wide range of fabrics, styles, fixtures and fittings and as headboards are created in a bespoke fashion, it is possible to get the headboard that is perfect for a bedroom.
It is likely that the headboards featured on the show will experience a rise in interest and demand as the series progresses but Headboards By Design offer a wide range of products which means that there is something for everyone. The return of The Valleys may lead to a few headaches for the cast but at least they will be able to rest easy thanks to the high quality headboards provided by Headboards By Design.
About Headboards By Design:
Headboards By Design are rightly recognised as one of the UK's leading bespoke headboard design firms as well as being a fantastic choice for interior bedroom pieces. When it comes to bespoke, the company really means bespoke and with a huge range of fabrics, sizes, fixtures and fittings to choose from, there is no reason why a customer cannot get exactly what they want for their bedroom