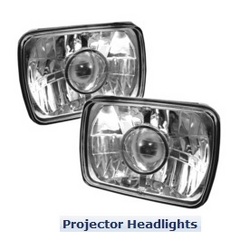 City of Industry, CA (Vocus) September 19, 2010
To celebrate Labor Day, leading aftermarket auto parts distributor CarPart4U.com is launching its Labor Day Sale by slashing off 10% on everything from OEM style to aftermarket designs. Retailers can now purchase projector headlights for a low price of $45.00 while crystal headlights are available for only $58.00. Carpart4U.com understands that not everyone wants the same boring headlights, so the headlights authority provides clients with only the best in headlights as well as in other car parts and accessories.
Enhancing automobiles are men's favorite hobbies and CarPart4u.com's sale puts these hobbies in reach of its clients. For example, catback exhaust systems which help alleviate back pressure while making cars sound deeper and more aggressive cost approximately $188.50 in the market. With CarPart4U.com, clients can save as much as 32% and purchase catback exhaust systems for as low as $128.00. And with the Labor Day Sale's 10% discount, customers can certainly save more. Topping the Labor Day Sale promotion is free shipping on all products. Simply put in promo code "LABORDAY" upon checkout to take advantage of this offer which lasts until September 30, 2010.
Doing business with CarPart4U.com certainly has its benefits. Being a leading authority in high quality headlights, CarPart4U.com offers clients a lower price guarantee to allow customers to save on car parts and accessories. Additionally, an easy return policy also assures future buyers that all products such as headlights are backed with the best in customer service to satisfy customers' needs and inquiries. With savings up to 60%, CarPart4U.com is simply a top distributor of aftermarket auto parts and accessories. Sign up with the company's mailing list or visit CarPart4U.com's official blog to receive the latest updates in headlights, car parts, and car accessories.
About Carpart4u.com
Based in City of Industry, CA, Carpart4u.com is a wholesaler of car parts and accessories. With top quality products such as headlights, tail lights, light bulbs, car systems, and styling accessories to name a few, Carpart4u.com backs all its products with a low price guarantee and free shipping in the 48 states. Press release produced by Cybertegic.com - an internet marketing services agency that specializes in search engine optimized press release marketing (SEO marketing).
###