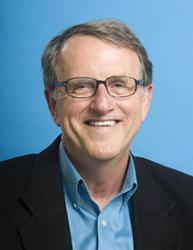 This first-ever women's symposium is being held to raise awareness of the various health services Lions Club offers to members of the community.
San Francisco, CA (PRWEB) March 10, 2012
Holistic medicine experts, San Francisco Preventive Medical Group, is announcing that its medical practitioners, Dr. Paul Lynn and Daniel Dunphy PA-C, will join Dr Mehmet Oz on a panel at the "Body, Mind and Spirit" Women's Symposium on March 10 from 8:30 a.m. to 10:00 p.m. at the Oracle Auditorium in Redwood City. Renowned cardiothoracic surgeon, author and TV host, Dr. Mehmet Oz, will keynote the symposium.
"This first-ever women's symposium is being held to raise awareness of the various health services Lions Club offers to members of the community," Dr. Paul Lynn of San Francisco Preventive Medical Group said. "A limited number of tickets are on sale now."
Other high-profile speakers will include Eydie Miskel, missionary and executive director of Raining Hope; Jane Scarbrough, registered investment advisor; and Syndi Seid, recognized as the world's leading authority on business protocol and etiquette. The conference is being hosted by Lions Club of District 4-C4.
"We welcome Dr. Oz and our distinguished panel of speakers in helping to spread the message of our community services," Eleanor Lindquist-Britter, board member of the PSI Lions Club and Guiding Lion, said. "The Bay Area has seen an increase in demand for health services--especially those for women--and too often, those in need are underserved or neglected. It is our mission to serve our community."
At the conference, Dr. Oz, Dr. Lynn and Mr. Dunphy will speak about keeping families fit, and the body, mind and spirit. In the interest of keeping the community informed and empowered, Dr. Lynn would also like to take this opportunity to discuss the changes occurring with double blind studies "behind the headlines" that must be taken into account by doctors and health community leaders alike.
Double blind studies were created to give modern medical culture a much needed source of unbiased conclusions about the effects of medical treatments. Early on, it provided clarity in areas that needed it. In other words, the double blind study was originally designed to uncover the true benefits (and risks) of a treatment, which were not obviously apparent upon simple observation.
"Sadly, my conclusion is that double blind studies are now more likely than not to be well-planned marketing devices," Dr. Lynn said. "Most are now conducted in a specific manner to introduce bias instead of eliminating it. The bias is to raise the odds that the data collected will allow a new product to pass the FDA or enhance sales of a patented product already on the market. The original single intent to discover the truth has been subordinated in the large majority of studies to an attempt to get people, including volunteer groups, to believe one newly patented expensive medication is of more value than one that has lost its patent protection and is available generically at a much lower cost.
This change of intent over the past 20 years from an unbiased search for the facts represents a total corruption of a system that initially offered a great service and gained the respect of doctors and patients alike.
"The purpose of discussing this is to alert and remind doctors, informed consumers and community leaders to read the fine print carefully. Everyone has to adjust to to this new reality," Dr. Lynn said. "Learn what an overseas Contract Research Organization [CRO] is. Too many doctors and community health leaders are still in the dark about these changes and accept the new studies and findings as if this now present and growing level of bias does not exist."
For more information on this subject, an article is available on the San Francisco Preventive Medical Group's website
To purchase event tickets, please visit http://tinyurl.com/bms310 or call 650-355-3526. No tickets will be sold at the door.
For more information about any of the San Francisco Preventive Medical Group's services, call 415-566-1000, view the integrative medicine center on the web at http://www.sfpmg.com or visit 380 West Portal Ave., Suite C, in San Francisco.
About San Francisco Preventive Medical Group
Natural medicine specialist, San Francisco Preventive Medical Group skillfully combines necessary conventional treatments with alternative medicine therapies to provide optimal and lasting relief to patients. The health center offers treatments and services in integrative medicine, naturopathic doctors, longevity an anti-aging medicine, functional medicine; biological medicine, holistic medicine, etc.