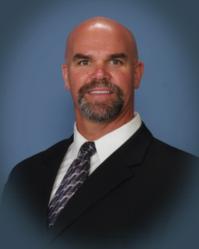 Wexford University is designed to give health, fitness, nutrition and sport psychology enthusiasts a clear path to professional development and career success.
Rancho Santa Margarita, CA (PRWEB) September 03, 2012
Jack Bauerle was recently named Chancellor of Wexford University, an online university which offers a variety of degree programs in health, nutrition and fitness disciplines.
An Orange County native and current resident of Yorba Linda, CA, Bauerle has more than 25 years of progressive healthcare leadership experience. In addition, he is recognized as an engaging educator, tapped to regularly present at a variety of sports medicine and performance-based seminars and symposiums.
Bauerle has both a bachelor's and a master's degree in Sports Medicine from Chapman University. A Certified Strength and Conditioning Specialist (CSCS) and Certified Athletic Trainer (ATC), he is currently an adjunct professor at Chapman, teaching theoretical performance training courses for the university's sports medicine curriculum. Likewise, he previously served as athletic training program director, head athletic trainer and head strength and conditioning coach for Chapman, while teaching a variety of courses in the Movement and Exercise Science department.
"As a coach, teacher, mentor and expert in so many areas of sports medicine and kinesiology who is known for his energy, intelligence and inspiration, Jack has the practical and academic background that made him the ideal candidate for this position," said John Spencer Ellis, founder of the National Exercise & Sports Trainers Association (NESTA), which includes Wexford University as its higher education division. "As Wexford continues to grow across the globe, we are thrilled to have Jack's experience, expertise and passion for wellness guide the university and its students."
Wexford University offers degree programs including an associate of arts degree in Fitness Training, a bachelor of science degree in Health and Fitness, a master of science degree in Nutrition and Exercise, a master of arts in Applied Sports Psychology and a doctorate degree in Applied Sport Psychology. Registration for classes beginning in January starts on Sept. 15.
About Wexford University
Wexford University is dedicated to providing world-class education through cutting-edge technology, offering direct application degree programs in an accelerated format with 100 percent online learning to save time and money. Programs include an associate of arts degree in Fitness Training, bachelor's degree in Health and Fitness, master's degree in Nutrition and Exercise as well as master's degree and doctorate degree in Applied Sport Psychology. Wexford University is the higher education division of NESTA (National Exercise & Sports Trainers Association).For more information, please visit http://wexford.edu/.