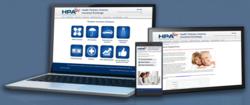 In the aftermath of the U.S. Supreme Court's ruling on Obamacare, more executives want to use these exchanges to deliver quality health care at a reasonable price, benefiting their employees.
BIRMINGHAM, ALABAMA (PRWEB) February 27, 2013
February 27, 2013 – Health Partners America (http://www.healthpartnersamerica.com), a broker support organization that creates software and training for America's health care crisis, announces its continued outreach to business owners and staffing companies that seek to adopt a private health insurance exchange as an affordable – and tax-free – alternative to Obamacare. This news complements more than 5 years of research, education and successful adoption of private exchanges by clients of Health Partners America.
According to Josh Hilgers, President of Health Partners America, the increasing cost of group insurance plans causes more business owners to look for other options to keep employees, maintain morale and increase benefits.
"Business owners are eager to embrace the savings our private exchanges provide, a stark contrast to the status quo and the considerable expense companies currently pay for so-called 'affordable health care.' And, in the aftermath of the U.S. Supreme Court's ruling on Obamacare, more executives want to use these exchanges to deliver quality health care at a reasonable price, benefiting their employees and encouraging others to do likewise," says Mr. Hilgers.
The average family premium for employer coverage in the U.S. has increased 113% in the last decade, states the Kaiser Family Foundation. A recent J.D Power and Associates Member Health Plan Study also finds that nearly half (47%) of employers say they "definitely will" or "probably will" switch to a defined contribution model within a private exchange, allowing employees to select the coverage that best fits their needs while also potentially saving the employer costs.
Benefits for Staffing Companies: Private Exchanges in Action
"It's rare for staffing companies to provide medical and dental benefits to part time employees," says Jim Weaver COO / Executive Director at The Onin Group, a privately held multi-regional staffing agency, ranking among the top two percent of domestic staffing companies in sales volume. "With our private exchange from Health Partners America we empower temporary associates to pick the right coverage regardless of preexisting conditions or budgets from dozens of different coverage options, ranging from affordable mini-meds to robust major medical plans. Tax savings on these plans (for qualified individuals) can equal thousands of dollars per year; and our members appreciate it. It gets us out of the health care business, allowing us to excel at our core mission of helping other businesses with their staffing needs."
According to Doug Field, CEO and Founder of Institute for the HealthCare Consumerism, a peer-to-peer research and education organization that reaches 70,000 CFO and HR managers bi-monthly: "Solutions like private exchanges are an increasingly popular choice for staffing companies, payroll companies and others. Health Partners America has the track record to work with these companies, an unrivaled resource for any business."
About Health Partners America
Founded in 2007, Health Partners America provides insurance brokers with the tools, training and technology to help businesses deliver quality health coverage using affordable solutions. The company offers the industry's first broker-friendly private health insurance exchange with over 100 successful implementations, defined contribution plan training, insurance training and workshops. Company representatives share their thought leadership at various business industry events. Learn more at http://www.healthpartnersamerica.com or call 205-949-9735.
###
If you'd like more information about this topic, or schedule an interview with Josh Hilgers, please call Lewis Fein at 310-746-7771 or write to media(at)healthpartnersamerica(dot)com