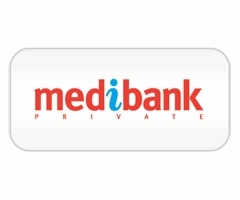 (PRWEB) April 16, 2010
Medibank today announced it has signed a Share Purchase Agreement to acquire fellow health services provider, McKesson Asia-Pacific, as an extension of its health management capability beyond health insurance.
Medibank Private Managing Director, George Savvides, expressed his enthusiasm for the acquisition and said it was a natural extension to the current long-term business relationship and to the work that both organisations are currently delivering in the broader health system.
"McKesson is a unique and quality health services provider delivering healthcare services and programs to state and national governments, area health services, corporations and health insurers, including Medibank Private.
"We have worked with McKesson over the past five years and this has allowed us to see first-hand the strengths of the McKesson business. We believe that an acquisition has significant benefits for both organisations and our customers and we are committed to delivering the quality services currently offered by McKesson," Mr Savvides said.
McKesson has delivered multiple health management programs including 'healthdirect Australia', 'NURSE-ON-CALL' and 'Healthline', as well as 'betterhealth on call' on behalf of Medibank. Mr Savvides believes that joining the two companies would enable broader customer access to McKesson's programs, as well as business growth.
"Medibank is passionate about its purpose of ensuring customers are clearly better off. One of the ways we do this is by supporting customer wellbeing with health solutions and care coordination such as telephone health coaching, dental and eye clinics and nurse triage.
"The expansion of our Health Solutions business represents a key strategic focus for Medibank, and the acquisition of McKesson will deliver on our Purpose for our customers. We are committed to supporting and growing McKesson's business and customer base," Mr Savvides added.
The acquisition is subject to regulatory approval.
Medibank is Australia's largest health insurance fund with 3.7 million customers with revenues in excess of $4 billion.
About McKesson
McKesson Asia-Pacific is a leading provider of phone and web-based healthcare services, including telephone triage, health and wellness advice, chronic disease management and mental health services in Australia and New Zealand. Founded in 1995 and acquired by McKesson in 2000, McKesson Asia-Pacific has grown to be a core part of the healthcare systems of those two countries. Medibank is an existing McKesson Asia-Pacific customer and offers many complementary services to its customers.
###