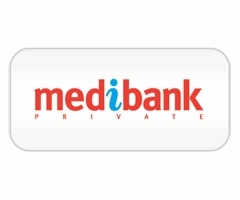 (PRWEB) March 9, 2010
Medibank Private Health Insurance has opened Australia's first Rapid Care Clinic in Brisbane, promising residents faster treatment for minor injuries and illnesses than is typically experienced in a hospital emergency room.
The Rapid Care Clinic offers a dedicated facility for the treatment of injuries and illnesses that require immediate care but which are not life-threatening. Injuries treated include sprains and strains, cuts and abrasions, broken bones, minor burns and sporting injuries. People suffering from viruses, headaches and migraines can also present for treatment.
The clinic will operate extended hours from 8am-9pm 7 days a week, 365 days a year, catering for families and sporting injuries, and is open to members and non-members alike, although members of Medibank Private health insurance will receive a discount. Patients require no appointment, and will receive medical care within an hour of arrival.
According to Medibank Managing Director, George Savvides, the Medibank Rapid Care Clinic concept is designed to complement existing medical services by filling the gap between the family GP and hospital emergency rooms.
"Anybody who has experienced attending a busy hospital emergency room with a minor injury or a sick child, tried to get an appointment with their GP on short notice or out-of-hours, will understand the value of the Rapid Care Clinic.
"Hospital Emergency rooms must prioritise individuals who present with life-threatening medical emergencies therefore delaying treatment for those with minor injuries. This is understandable, but sitting in a waiting room for hours on end as higher priority cases pass you by, is a very unpleasant experience.
"On the other hand, GP's excel at providing primary care and long-term management of medical conditions. What they are not designed for is providing urgent medical treatment for minor injuries, and they can be difficult to access out-of-hours and on weekends.
"What the Rapid Care Clinic will do is fill this gap by providing timely customer focused medical treatment for non-life threatening conditions. We can x-ray and plaster cast a child's broken arm, or stitch and bandage a serious cut, or attend to minor sporting injuries. We are accessible, open early and closing late, including on weekends, and we are open to all comers with no appointment necessary.
"Part of our standard service will be to communicate the injury details and the treatment provided back to a patient's GP. The GP can then manage any other treatment required for the injury or illness. Whilst the service is more costly than the free emergency service in a public hospital, Medibank's customer research indicates a strong interest by consumers for fast and responsive injury treatment."
Should the initial Rapid Care Clinic be successful Medibank hopes to open more clinics in other Australian cities in the future.
###