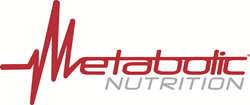 Metabolic Nutrition is thrilled to unveil our all-new, state-of-the-art company website.
Sunrise, FL (PRWEB) March 26, 2015
Leading nutritional supplement provider Metabolic Nutrition today unveiled its brand-new, state-of-the-art company website: http://www.metabolicnutrition.com. The ultramodern, clean and unique design of the revamped website creates a user-friendly experience for consumers seeking information about the highly-regarded health supplement company.
The new, enhanced Metabolic Nutrition website includes:

Comprehensive information about the company's diverse line of products, conveniently broken down by user goals (athletics, endurance, weight loss, daily health and muscle building) and into product categories (amino acids, metabolism, pre-workout, post-workout, protein, and merchandise)
A tab dedicated to the Metabolic Nutrition Community, including a page on the iconic Metabolic Man mascot and links to current promotions and hashtags actively used by the company's customers
Metabolic Nutrition's "Hall of Heroes" highlighting inspirational individuals from all walks of life demonstrating that everyday people who embrace healthy lifestyles and a commitment to giving back can emerge as standout heroes
A Lab section comprised of a Science Center focusing on best practices and products for athletics, competition, injury training, mass building, weight loss and weekend warriors, along with an interactive Ask our Scientist inquiry form
"Metabolic Nutrition is thrilled to unveil our all-new, state-of-the-art company website," said Metabolic Nutrition CEO Jay Cohen. "We have really been looking forward to launching this site to provide a more interactive experience for our customers and the broader community. It's been amazing to see such a great consumer response right from the start with a nearly 150 percent increase in traffic already!"
Renowned for its top-quality supplements, professional facilities and unparalleled customer service, Metabolic Nutrition continually raises the standards in the health and fitness supplement industry.
About Metabolic Nutrition
Metabolic Nutrition's commitment to manufacturing and delivering superior quality, uncompromising results, great taste and high-quality supplements has made it an industry innovator in sports nutrition. For more than 25 years, Metabolic Nutrition has continued to provide top athletes as well as health-minded consumers with the quality and results they demand. For more information, please call 1-888-626-1022 or visit http://www.metabolicnutrition.com or https://www.facebook.com/metabolicnutrition.