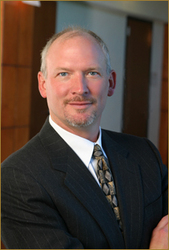 For the best results, a woman cannot lift anything that weighs more than a gallon of milk for at least 6-8 weeks following a tummy tuck procedure. So if there are small children at home, it would be a good idea to get babysitters and caretakers in place before scheduling a surgery date
Atlanta, GA (Vocus) April 28, 2009
For women in Atlanta, tummy tuck procedures are an excellent way to tighten and firm up the abdominal area just in time for bikini season.
With the help of a qualified plastic surgeon, Atlanta women can see dramatic results from a tummy tuck (also known as abdominoplasty) almost immediately following their procedure.
"Spring is typically the season when women realize that all of their diet and exercise efforts throughout the winter have done very little to firm up or tighten loose skin caused by the childbearing process," says Dr. Joseph Bauer, plastic surgeon at the renowned Swan Center for Plastic Surgery in Atlanta, Georgia. "Fortunately, in just a matter of hours, we can bring the abdominal muscles and skin back to their pre-pregnancy condition using a simple procedure known as a abdominoplasty".
A typical Atlanta tummy tuck is achieved starting with an incision across the lower stomach. From there, a plastic surgeon will tighten and suture in place abdominal muscles that have been stretched during the childbearing process. Next, excess skin (including skin covered with stretch marks) will be removed to create the look of flat, sleek abs.
"When you think about the nature of the procedure and how we physically tighten the abdominal muscles that have been unbelievably stretched by childbirth, it's no wonder why women can't see results with traditional diet and exercise. Their body has experienced serious trauma and short of surgical intervention, there is very little a woman can do to get her stomach back following a few c-sections or natural childbirths," notes Dr. Bauer.
And for women in Atlanta, tummy tuck procedures are a fast and long term way to fix the problem of loose skin or bulges once and for all. Yet while the procedure is relatively straight forward, it's also important for a woman to realize the post-operative care required with this type of major surgery.
"Speaking as a plastic surgeon, Atlanta moms will need a decent support system in place before tummy tuck surgery," notes Dr. Bauer. "For the best results, a woman cannot lift anything that weighs more than a gallon of milk for at least 6-8 weeks following a tummy tuck procedure. So if there are small children at home, it would be a good idea to get babysitters and caretakers in place before scheduling a surgery date".
Yet beyond the challenges in gathering a support system for post-operative care, a tummy tuck is clearly the fastest and easiest way to smooth and flatten the abs just in time for bikini season. In as little to six to eight weeks, a woman can be recovered, looking great and ready to show her svelte new body to the world!
For further information on Atlanta tummy tuck procedures or Dr. Joseph Bauer, visit http://www.swancenteratlanta.com .
About Joseph G. Bauer, MD, FACS:
A dedicated and skillful cosmetic surgeon, Joseph G. Bauer, MD, FACS realizes that beauty is intensely personal, and his work celebrates the uniqueness of each individual. His recommendations and advice are the result of years of experience and thoughtful, professional judgment. His ongoing commitment to staying abreast of recent advancements and technologies keeps him and his techniques on the cutting edge of cosmetic surgery.
Dr. Bauer holds dual board certifications in both Plastic Surgery, and General Surgery. Honors include graduating Cum Laude from Emory University Medical School, and a Fellowship in Plastic and Reconstructive Surgery at the University of Texas, Southwestern Medical Center where he was awarded the Nike Award for Best Surgical Result.
Dr. Bauer is a member of many professional societies including the American Society for Aesthetic Plastic Surgery, the American Society of Plastic Surgeons, the Georgia Society of Plastic Surgeons, the American College of Surgeons, the American Medical Association, the Southeastern Society of Plastic and Reconstructive Surgeons, and the American Society for Laser Medicine and Surgery.
He is a contributing author to textbooks on Plastic Surgery and various scientific journals. Dr. Bauer has also been featured on CNBC, in Atlanta Magazine, and is a frequent guest lecturer and radio talk show host.
###