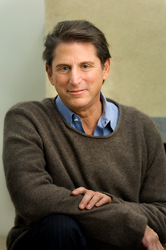 RRS workshops provide the deep therapeutic investigation that provides fertile ground for those skills to develop and help the person grow.
Boston, MA (PRWEB) November 6, 2007
Internationally renowned family therapist and multiple-bestselling author, Terrence Real, launched a new enterprise this week to promote the most significant advancement in psychotherapy since Carl Rodgers introduced Cognitive Behavioral Therapy in the 1960s. REAL Relational Solutions® (RRS) will train and certify therapists in the unique clinical methodology of Relational Empowerment Therapy™ (RET) developed through the Boston-based Relational Life Institute (RLI). RRS will also provide mental health services to consumers and to corporate clients.
RET is a practice which from the first therapy session directly engages clients, brings their blatant and hot button issues to the fore, and provides concrete steps to solve personal and family crises. This approach breaks the endless cycle of analyses that is very good at building awareness of issues, but does not always hold clients accountable for their resistance to change.
This modality was developed by Terry Real over 25 years of clinical practice. It is rapidly being accepted by therapists as a more results-oriented model that realizes transformational and long-lasting healing for clients.
Real partnered with a team based in Atlanta, Georgia to develop RRS branded practice centers throughout the United States in the next five years. The company currently hosts advanced clinical training in RET for therapists from North America and Europe led by Real and the RLI faculty. The company also produces intensive group therapy workshops for consumer and corporate clients to help people address relational and psychological health in three critical relationship areas: parenting, coupling and workforce effectiveness.
This is the first time a practicing therapist has embarked on an enterprise of this scope that includes a broad e-commerce solution. RRS produces in-person transformational learning experiences, a robust membership-based on-line community and resource center, tools, books, CDs and other media and internet-based resources for its customers. It is supported by a website (http://www.RealRelational.com) and by the "Real Advice Blog" (http://realadvice.typepad.com).
"We have found that workshops limited to behavioral skills-based training are only as effective as the person is capable of integrating the skills into their lives," said Real. "RRS workshops provide the deep therapeutic investigation that provides fertile ground for those skills to develop and help the person grow."
Terry Real, MSW, has been a leading practitioner of marriage and family therapy for more than 25 years. Through the Relational Life Institute, he has developed the science of Relational Living™ in addition to leadership work on depression, boys' development, male psychology, addictions recovery, and spirituality -- topics on which he has extensively lectured. Real is a graduate and former faculty member of Smith College School for Social Work, a licensed independent clinical social worker, and a member of NASW. Real is also the author of several national bestselling books which have been hailed as breakthroughs on both feminist psychology and the men's movement.
For more information visit http://www.REALRelational.com.
###