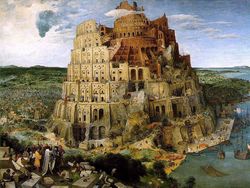 the thing about a 'dot-gov' at the end of your web site is that you know it is credible information, so I really think that patients ought to start there. Look for the 'dot-gov'....
Boston, MA (PRWEB) June 13, 2010
During National Health IT week (June 14-18), most of the emphasis will be on electronic health records (EHR), insurance and billing systems which will have a delayed and only indirect effect on consumers' health and perceptions of healthcare reform. The Obama administration is spending tens of billions of dollars on health information technology (HIT) yet it is nearly impossible for consumers to locate and use government health information because it is scattered across dozens of uncoordinated web sites produced by different agencies. Furthermore none of these sites are well aligned with the top health issues of interest to consumers that have been identified in surveys by Susannah Fox of the Pew Internet and American Life Project. Reaching a major milestone, Resounding Health™ has now united government consumer health information into a single medical knowledge base that can be customized to meet individual consumers' needs for personalized and participatory medicine.
Tara Parker-Pope of the New York Times told NBC Today Show host Matt Lauer in 2008 there are many great health information sites but "the thing about a 'dot-gov' at the end of your web site is that you know it is credible information, so I really think that patients ought to start there. Look for the 'dot-gov'...." This is much easier said than done. Agencies like the Food and Drug Administration (FDA.gov), the Centers for Disease Control and Prevention (CDC.gov), the National Institutes of Health (NIH.gov) and the Department of Agriculture (USDA.gov) each publish their own consumer health information that is disconnected from similar, often repetitive and sometimes inconsistent information published by their sister agencies.
Take the NIH. Resounding Health™ researchers identified more than two million pages of health information at its nearly two dozen different institutes where each is focused on its own alphabet soup of abbreviations, acronyms and medical terms that are meaningless to most consumers. Each of these institutes maintains its own web site with different, and often overly complicated, user interface designs, terminology, search functions and site maps.
Doctors and information engineers at Resounding Health™ have now combined all of this information into a single knowledge base and organized it using their proprietary Medical Ontology Engine. Users can not only easily search this knowledge base, but can create customized remixes of the information for their own unique needs, and include information from elsewhere on the web, using Resounding Health's powerful CaseBook™ technology. Resounding Health helps users collect, organize, personalize, store and easily share the results of their research with friends, family and healthcare providers. Dr. Alan Littleford, co-founder and head of technology development at Resounding Health said: "For the average consumer, the NIH is a medical Tower of Babel. Resounding Health™ is the universal translator." These unique capabilities, as well as the focus on one-stop shopping for authoritative government health information, distinguish Resounding Health from other health verticals such as MayoClinic.com and WebMD.
Take the example a pregnant woman who has just been told by her doctor that she may have a serious condition called preeclampsia. Preeclampsia is a common complication of pregnancy that affects blood pressure and kidney function. In order to locate government information on this disease, the patient would have to go to at least six different sites: NICHD (National Institute of Child Health and Human Development) for pregnancy information, NHLBI (National Heart, Lung and Blood Institute) for information on high blood pressure and NIDDK (National Institute of Diabetes and Digestive and Kidney Diseases) for information on the kidney function. Then, if she wanted information on treatments, she would have to go to FDA.gov because none of the diseases at NIH.gov are linked to information on drugs, side effects, brand names, generics, etc. provided by the FDA. For additional treatment options, she would have to visit NCCAM (National Center for Complementary and Alternative Medicine). All of these centers and agencies are branches of the U.S. Department of Health and Human Services (DHHS.gov) which operates yet another consumer health portal healthfinder.gov.
"For the average consumer, these multiple complex steps are impossible and instead they'd just type their disease into a general search engine and end up with who knows what," said Dr. Mark Boguski, co-founder and Chief Medical Officer at Resounding Health. Resounding Health™ lets them search all of these government health information sources in a single step and provides a comprehensive summary of all relevant information that can be easily saved and shared for later discussion with their healthcare provider.
Resounding Health's knowledge base and CaseBook™ technology is also powering other medical web sites including Celebrity Diagnosis™, the premier source of Teachable Moments in Medicine™ for increasing consumer health awareness and medical knowledge. Future releases of Resounding Health™ will enable users to link CaseBooks to their personal electronic medical records (EMR) such as Dossia Indivo, Microsoft HealthVault and similar products from HIMSS, the Healthcare Information Management and Systems Society.
About ResoundingHealth.com:
Resounding Health Incorporated was co-founded by Mark Boguski, M.D. and Alan Littleford, Ph.D. Dr. Boguski has held positions at the Johns Hopkins University School of Medicine, the U.S. National Institutes of Health, and the U.S. National Library of Medicine and as an executive in the biotechnology and pharmaceutical industries. He is a former vice president of Novartis and was honored as a Visionary and Influencer by the Personalized Medicine Coalition in 2006. Dr. Boguski was elected to both the Institute of Medicine of the U.S. National Academy of Sciences the American College of Medical Informatics in 2001. He is currently on the faculty of Harvard at the Francis Countway Library of Medicine and at Beth Israel Deaconess Medical Center, a teaching hospital of Harvard Medical School. Dr. Littleford was the co-Founder and Chief Technology Officer of Healthscape, Inc. Prior to this, he held a number of key positions in the IT industry as Principal Architect, Lead Developer or Founder at companies such as Cogent Software, Sitka (a subsidiary of Sun Microsystems), Siebel Systems and Network Associates. Littleford has also served as a highly sought-after consultant for a number of both major companies and technology start-ups.
# # #