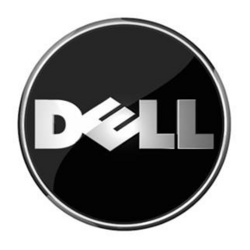 Virtualizing the IT infrastructure fully illustrates the idea that less is more for even the largest organizations to maintain their ability to maximize their technology, lower the cost of ownership, and reduce energy usage.
ROUND ROCK, Texas (PRWEB) June 30, 2008
"Many health care IT organizations today operate under the mantra that 'more is better' when it comes to managing their data," said James Coffin, vice president, Dell Health Care and Life Sciences. "Virtualizing the IT infrastructure fully illustrates the idea that less is more for even the largest organizations to maintain their ability to maximize their technology, lower the cost of ownership, and reduce energy usage."
MedStar Health
MedStar Health, the largest healthcare system in the Baltimore/Washington region, has worked with Dell on a virtualization solution, reducing its number of physical servers by 20 percent, resulting in easier maintenance and management and lower power and cooling costs. Ultimately, this results in better patient care because the IT staff can focus on strategic priorities, such as electronic medical records and computerized physician order entry.
MedStar Health comprises seven hospitals and 19 other healthcare businesses serving more than half a million patients each year. Originally, every hospital had its own servers, creating an unmanageable infrastructure. The Dell team worked with MedStar Health on a virtualization assessment to determine which servers and applications were suitable to move to a virtualized environment. Throughout the process, Dell tested the performance and made adjustments while training the MedStar Health team so they could continue their progress.
The MedStar Health team and Dell implemented a VMware solution, dramatically decreasing the number of physical servers in the data centers. Of the over 1,000 servers, 335 have been virtualized onto 18 VMware® servers, clearing several server racks.
"Through virtualization, we have reduced the complexity and cost of managing our servers, and have created a more reliable environment for our clinicians," said Catherine Szenczy, senior vice president and chief information officer, MedStar Health. "Improving the reliability and performance of our clinical systems enables clinicians to rapidly respond to patient needs at the bedside. In the end, enabling high quality care is what we're all about."
Sun Healthcare Group
Sun Healthcare Group, operators of more than 200 skilled nursing, long-term care, assisted living and mental health facilities in 25 states, worked with Dell to virtualize its data center to reduce its number of physical servers by 58 percent. Built on Dell™ PowerEdge™ 1855 and 1955 servers, the company expects to see a 100 percent reduction in third-party break-fix costs, and has already achieved a 50 percent reduction in space requirements for the data center worth a projected $21,000, and significant improvements in power and cooling costs. Sun reports that it has also achieved real improvements to its disaster recovery plan, including a 99 percent faster server recovery and 100 percent success rate in disaster recovery testing.
A key aspect of Sun Healthcare's work with Dell was the physical relocation of a data center obtained through an acquisition. Dell used a Virtualization Readiness Assessment to give Sun a range of options that ultimately enabled them to virtualize 46 servers down to eight, making the move of the servers cross country from Boston to Albuquerque, N.M. much simpler. The move happened over a weekend with zero disruption to end users.
"This project enables us to eliminate servers in the field and bring them to a safer, central environment where we can ensure they're backed up, and the patient data on them is better protected," said Slayton Austria, CIO of Sun Healthcare.
inVentiv Communications
To simplify its IT infrastructure, inVentiv Communications, is virtualizing 90 percent of its servers, with the goal of cutting power and heat by 35 percent during the next 12 months and avoiding $95,000 in costs. inVentiv Communications is one of four core business divisions at inVentivHealth, a company that provides a range of clinical, communications and sales services to take health care products from development through launch to commercial success.
Power consumption and heat generation were growing at 10 to 20 percent per year at the inVentiv Communications data center. If the trend continued, the company would have to perform massive upgrades to its power and cooling infrastructure. At the same time, storage needs were tripling, necessitating a new storage solution. The company consolidated 50 servers onto 5 Dell™ PowerEdge™ servers running VMware® ESX Server to enable virtualization. To handle storage needs, inVentiv Communications purchased Dell/EMC storage arrays to consolidate its storage volume in the smallest possible footprint.
At a time when its health care clients are focused on improving efficiency, inVentiv Communications sees this investment as a way to reduce costs while ensuring that it can continue to meet growing demands for data storage
About Dell
Dell Inc. (NASDAQ: DELL) listens to customers and delivers innovative technology and services they trust and value. Uniquely enabled by its direct business model, Dell is a leading global systems and services company and No. 34 on the Fortune 500. For more information, visit http://www.dell.com, or to communicate directly with Dell via a variety of online channels, go to http://www.dell.com/conversations. To get Dell news direct, visit http://www.dell.com/RSS.
1 Forrester TechRadar™: Infrastructure Virtualization, Q2 2008 - Client And Server Virtualization Progress, But Storage Virtualization Reboots, Forrester Research, Inc., April 4, 2008