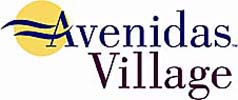 fun, upbeat atmosphere filled with music, socializing, wine and appetizers that is open to the public on May 19 from 3 - 5 p.m. Tickets can be purchased for $75 by calling (650) 289-5445
Palo Alto, CA (PRWEB) February 12, 2013
The Avenidas Lifetimes of Achievement selection committee, chaired by volunteer Barbara Gross, vetted a list of over 40 nominated seniors, age 65+, to select the roster for the 2013 event, and these winners were unveiled at a private reception for friends, families and supporters of Avenidas on February 7. The two men selected were Tom Fiene and Al Russell, the two women were Judith Steiner and Katsy Swan, and the couple was Ben and Ruth Hammett.
Avenidas and its community partners, the Palo Alto Weekly and Palo Alto Online, will host a garden party to honor these high achievers in a fun, upbeat atmosphere filled with music, socializing, wine and appetizers that is open to the public on May 19 from 3 - 5 p.m. Tickets can be purchased for $75 by calling (650) 289-5445, or online at http://www.avenidas.org. Proceeds from the party help fund the programs and resources for older adults offered at the non-profit agency, which depends on community support in Palo Alto. The event will be held this year in the private garden of Mike and Paula Rantz in Palo Alto.
"This annual celebration of older adults who make things happen is near and dear to the hearts of many folks in the community," states Avenidas CEO/President Lisa Hendrickson. "Our steering committee, co-chaired by Cathy Kroymann and Sylvie Way, is made up of a dedicated group of women who come together each year to help Avenidas pull off this event with pizazz!"
The 2013 honorees are a well-known group of doers:
Tom Fiene, MD, is renowned by his peers, students, and patients for his extraordinary diagnostic skills, bedside manner, and teaching abilities. Originally from La Crosse, WI, Tom earned his MD from Northwestern and served his residency in Internal Medicine at Stanford. Tom was a partner at Menlo Medical Clinic for 45 years until his retirement in 2012, He and his wife, Nancy, live in Portola Valley.
Together, Ben & Ruth Hammett form a philanthropic team, giving generously of both time and money to benefit the environment in general and the Mid-Peninsula in particular. They met while Ben was an undergraduate at Stanford, also where Ruth earned a Master's in Biology. After Ben earned a PhD in Psychology from the University of North Carolina, he held teaching and research positions for various institutions, before starting his own practice in Palo Alto in 1972.
Ruth is now on the advisory board at the Palo Alto History Museum. In 2007, Ben and Ruth partnered with UC Santa Cruz to establish the Hammett Awards within the Department of Environmental Studies, supporting field studies by students to research climate change. The Hammetts make their home in Palo Alto.
For over 30 years, Al Russell has volunteered on behalf of children and education. A San Francisco native, Al went to Stanford as an undergraduate and later earned his JD from UCSF Law School, he is a tax attorney by trade. After founding Foundation for Education (PAFE) in 1987, Al served on its board until 2004 and afterwards when the organization merged with the All Schools Fund to create Partners in Education (PIE). He resides with his wife JoAnne in Palo Alto.
Judith Steiner's expertise in nonprofit management has benefited countless organizations. A former elementary and junior high school teacher, Judith was the executive director of Hidden Villa from 1994 to 2004. Her volunteering has primarily focused on public education, the environment, housing, and civil rights. She graduated from Bucknell University in Pennsylvania. She and her husband, Hans, live in a sustainable house of their own design in Palo Alto.
Many beautiful gardens on the Mid-Peninsula were created by Katsy Swan, perhaps best known for designing the gardens at Stanford University Medical Center. A Lexington native, Katsy did her undergraduate work at the University of Kentucky and taught school for three years, she later returned to school at UC Berkeley and earned a degree in Landscape Architecture. Katsy and her husband Ben have called Palo Alto their home since 1964.
About the company:
Avenidas is a non-profit agency that seeks to create successful aging for older adults in a community that supports and celebrates older adults. They provide a wide range of support options, memberships, information, classes and services that enable people to stay active, maintain their independence, help their aging parents, or care for a spouse. Their innovative programs and compassionate staff (paid and volunteer)help enrich the lives of more than 6,500 mature adults and their families each year. A community-based nonprofit organization, Avenidas serves the San Francisco Bay Area mid-Peninsula communities of Palo Alto. For more information, please visit their website at http://www.avenidas.org.