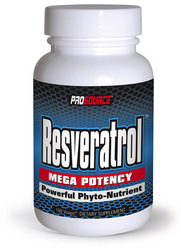 These products are ideal for athletes who expose their bodies to enormous stress, and they have definite benefits as well for more typical consumers who are seeking better health and overall well-being
Manasquan, NJ (Vocus) September 3, 2009
Chances are, if you meet someone who is extolling the virtues of ProSource, you're talking to an elite athlete or highly dedicated fitness enthusiast. While that core customer is always going to be ProSource's primary focus, recent product introductions made by the supplement innovators at ProSource will surely begin bringing in a new and more mainstream customer into the fold.
ProSource, a brand name that has become synonymous with premium-quality muscle-building, fat-loss, and performance-enhancing formulations marketed primarily at athletes, is making a big move into the mainstream with its new line of Health and Wellness products.
"We've seen a huge upsurge in interest, among our typical customer base of highly motivated athletes and in more mainstream customers, in new and alternative health-promoting and anti-aging compounds," says ProSource Vice President and Director of sales Kelly Conklin. "Products like acai berry extract, resveratrol, and MCT oil have entered the public consciousness in a big way.
"The frustrating thing for us was that we couldn't, in good conscience, offer the vast majority of these products to our customers, through our supplement superstore at ProSource.net, because the manufacturers who are capitalizing on this buzz just don't meet our quality standards. Many of these products offer inferior extracts of active ingredients or don't include enough of the active ingredient to make a positive and healthful impact. So, the next natural step for us was to introduce our own ProSource Health & Wellness line, which meets our own unsurpassed standards for potency, purity, and power."
As a result, ProSource's new Resveratrol, a powerful phytonutrient antioxidant associated with diminishing age-related markers linked to infirmity and reduced vitality, contains the highest potency available of natural trans resveratrol from top-quality Japanese Knotwood root (50% Polygonum cuspidatum) and pure red wine extract (Vitus vinifera, min. 30% polyphenols).
ProSource's Acai products (the high ORAC antioxidant fruit, available in Powder, Liquid, and Capsule forms) contain only premium-grade acai berry extract to assure retention of the same nutrients present in fresh acai. ProSource MCT oil, an excellent natural source of energizing and thermogenic fatty acids, contains only the highest quality and most readily absorbed medium-chain triglycerides, derived from 100% pure coconut/palm oil.
ProSource's new Coral Calcium is designed to support healthy pH balance, bone health, and enzymatic activity, and provides 1000 mg per serving of pure, environmentally friendly coral calcium from Japan. Finally, ProSource's Super Enzymes contains a comprehensive blend of the most effective digestive enzymes available, designed to enhance absorption of both food and supplements.
"These products are ideal for athletes who expose their bodies to enormous stress, and they have definite benefits as well for more typical consumers who are seeking better health and overall well-being," Conklin says.
Interested consumers can find ProSource Acai Berry products, Resveratrol, MCT Oil, Coral Calcium, and Super Enzymes by going to ProSource.net or calling 1-800-310-1555..
###