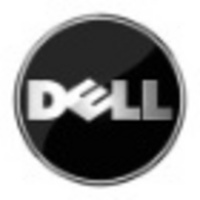 Technology can play a critical role in driving efficiencies and improvements in health care
ROUND ROCK, Texas (PRWEB) February 25, 2008
Software tools available on the XT enable diagnostic imaging and image sharing, electronic health records, home health and disease monitoring, clinical assessment tools, electronic prescribing, patient entertainment and education, claims and benefits administration. Health care providers already using any of these software tools can easily and smoothly incorporate the XT into their technology operations.
"Technology can play a critical role in driving efficiencies and improvements in health care," said James Coffin, Ph.D., vice president and general manager, Dell Health Care and Life Sciences. "The combination of Dell's innovative tablet and the latest software delivers new tools to help enable high-quality care across the health care industry."
The following vendors' software is validated to work with the Latitude XT running the Microsoft(R) Windows Vista(R) operating system:
To learn more about Dell's ongoing work in health care and life sciences, visit the Direct2Dell blog, and to share ideas about how technology can help drive an evolution in health care, visit Dell Ideastorm.
About Dell
Dell Inc. (NASDAQ: DELL) listens to customers and delivers innovative technology and services they trust and value. Uniquely enabled by its direct business model, Dell is a leading global systems and services company and No. 34 on the Fortune 500. For more information, visit http://www.dell.com, or to communicate directly with Dell via a variety of online channels, go to http://www.dell.com/conversations. To get Dell news direct, visit http://www.dell.com/RSS.
Microsoft and Windows Vista are registered trademarks of Microsoft Corporation in the U.S. and/or other countries. Dell disclaims any proprietary interest in the marks and names of others.