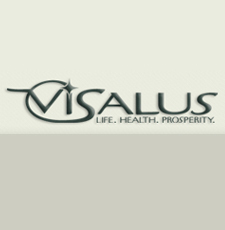 combines rich chocolate flavor with potent polyphenols that promote heart health, with added skin care and anti-aging benefits
Los Angeles, CA (PRWEB) May 6, 2008
ViSalus Sciences® added a healthy new twist to its Trim Slim Shape™ Program with the launch of patent-pending Shape-Up Health Flavor™ Mix-Ins. Chocolate "Cardia Care" and Strawberry "Phyto Power" were introduced yesterday.
The new flavors are available in compact on-the-go packets and can be combined with the original Sweet Cream Vi-Shape™ Nutritional Shake Mix. In addition to enhanced flavor, the mix-ins increase the nutritional value of the shakes.
"Our extensive consumer research in the weight loss category determined that consumers were fed up with having to purchase multiple flavored shakes in order to have variety of taste," said Ryan Blair, co-founder and CEO of ViSalus. "This patent-pending approach to the traditional marketplace was designed to meet the needs of consumers who crave affordability, results and variety."
According to Dr. Steven Witherly of the ViSalus Scientific Advisory Board, both new flavors of the Trim Slim Shape™ program contain phytonutrients, which have been approved by the USDA to strengthen immunity and protect health.
"Chocolate "Cardia Care" combines rich chocolate flavor with potent polyphenols that promote heart health, with added skin care and anti-aging benefits," said Witherly. "The flavor is sugar-free, has unhealthy fat removed and contains more antioxidants than found in most food we eat, including red wine."
Witherly also highlighted Strawberry "Phyto Power" for its potent phytochemicals. "The rich strawberry taste includes wild blueberry, cherry, orange, raspberry and cranberry powders along with healthy grape seed extract for optimum phytonutrient 'power'."
ViSalus co-founder and Chief Marketing Officer Blake Mallen lauded the instant success of the Trim Slim Shape™ program. "We've seen incredible results in such a short time, I can't wait to see the success stories continue to pour in with our new product offerings."
"I got an email yesterday from a man who has lost over 75 pounds in just over three months," said ViSalus co-founder and Chief Sales Officer Nick Sarnicola. "There is no question we are changing lives and I'm proud to be a part of that change."
ViSalus plans to enhance the Trim Slim Shape™ program a step further with the release of additional flavors, such as Orange Immunity, Banana Energy and Peaches and Cream. The company is also arranging to release seasonal flavors, slated for launch during the holidays.
About ViSalus Sciences:
ViSalus Sciences is a leading direct sales company in the health and wellness industry. The company provides innovative health solutions through high quality patented wellness products such as the Vi-PAK Advanced Anti-Aging and Energy System and ViSalus NEURO Smart Energy Drink. The company recently launched the Trim Slim Shape™ program for weight loss and weight management.
For more information about ViSalus Sciences®, visit http://www.visalus.com, or contact John Laun at (323) 297-9211 or [email protected]
###