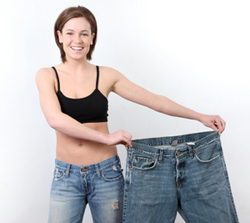 Atlanta, GA (PRWEB) February 17, 2009
The health and fitness industry is booming in America. The problem with that is many consumers are investing their hard earned paychecks on late night infomercial gadgets or weight-loss miracle pills that are just a waste of money. Now, there is a new service from Atlas Fitness Consulting that offers real world solutions to the weight loss concerns that many Americans have. Founded by expert nationally-certified fitness specialist Benjamin D. Howard., Atlas Fitness was created to give actual, real world guidance as opposed to offering the normal quick fixes and weight-loss gimmicks.
No newcomer to the health and fitness industry, Mr. Howard has 15 years of experience. Presented online via internet chat, email, or written report, his in-depth information can save countless hours of wasted energy and hundreds of dollars. He and his company are prepared to take on any challenge and come up with an individual plan to help every single client reach his or her fitness goals.
According to Mr. Howard, "The question I get most often is, 'Can I actually change, or am I just going to be like this forever?' My answer is always yes, of course you can. I am very strongly against quick fix schemes, magic pills, and pointless gadgets that do nothing but take up space in your basement. I preach hard work, determination, and consistency. It took a long time to put the weight on, so you should expect to have to devote some time and energy to getting it back off."
Benjamin Howard is the founder of Atlas Fitness Consulting. He created the company as a way to promote better health and wellness and to help fight the dangerous trend sweeping across America today, obesity. Through the company website, any member can create custom exercise plans, healthy meal plans, research health topics such as managing diabetes, and even participate in an online forum with all of the other members. The backbone of the company, and what sets them apart from the rest, is their client support. Each member gets his or her own personal fitness trainer assigned to them to help with every step along the way.
Benjamin Howard is a health educator by trade, and attended the University of Georgia. He is a nationally certified personal trainer with over a decade of experience in the field. He is also a two time world power lifting champion, former bench press world record holder, and trainer to numerous collegiate athletes.
Accessibility is a unique and important aspect of Atlas Fitness Consulting. Their expertise in health and Fitness is available at any time. For example, a trainer is always available via chat on the company website.
###