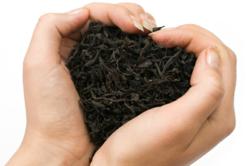 Chronic Ice was designed to be instantly refreshing and have lasting health benefits.
Los Angeles, CA (PRWEB) September 07, 2011
Boston, Rutgers and Pace University studies indicate that black tea, like the kind used in Chronic Ice "Hemp Iced Tea," has medicinal qualities—especially for fighting viruses in the mouth, killing certain cancer cells and reducing the risk of heart attack. Chronic Ice, in fact, contains a powerful blend of whole-leaf green tea, black tea and hemp seed—ingredients that help the body fight off serious diseases and maintain good health.
"Chronic Ice was designed to be instantly refreshing and have lasting health benefits," says Jamal Weathers, a Kush Boys founder and Chronic Ice spokesman. "That is why we use a blend of green and black teas and add hemp seed—a health food that many nutritionists believe is a superfood."
The results of research conducted by Milton Schiffenbauer of Pace University suggest that drinking black tea can help eliminate viruses in the mouth, such as herpes, and that both green and black teas "deactivate" viruses, and each can help prevent diarrhea, pneumonia, cystitis and skin infections.
Studies conducted by Rutgers University indicate that black tea may help prevent certain cancers. A chemical compound in black tea called TF-2 causes stomach, prostate and breast cancer cells to "commit suicide," while leaving healthy cells unaffected.
Dr. Kuang Yu Chen of Rutgers notes that the antioxidant TF-2 has very interesting properties for fighting certain cancer cells. His team found that normal cells had no reaction to exposure to TF-2, but the compound initiated a process called "apoptosis programmed cell death" in cancer cells. The compound effectively makes cancer cells commit suicide.
Black tea is known to help prevent heart attack and stroke by improving circulation. In a test conducted by Dr. Joseph Vita, of the Boston University School of Medicine, heart patients were given either plain water or black tea to drink for 30 days. At the end of the month tests revealed that the patients who drank black tea had improved their impaired blood vessel functions by 50%.
Other studies indicate that black tea also helps prevent tooth decay, can lower cholesterol, acts as an arthritis soother, helps the body burn fat and can reduce or stop tissue inflammation.
"Studies show drinking black tea is good for the body in so many ways," says Weathers, "and Chronic Ice is a delicious way to get all these benefits and more."
For more information about Chronic Ice or Kush Boys Worldwide, visit chronicice.com or call (888) 557-3332.
About Kush Boys Worldwide
Kush Boys Worldwide is a Los Angeles-based company committed to pursuing ventures that benefit a demographic they call the new-age pop culture. Current projects include the online animated series Master Kush; an eco-friendly clothing line for the urban demographic called Kush Couture Lifestyle Apparel (KCLA); an all-natural iced health tea made with hemp known as Chronic Ice; the natural male enhancer Sir Rock; and Kush Boys Studios.
Kush Boys is now launching a number of lifestyle products, such as Chronic Ice and KCLA clothing, to satisfy the needs of a demographic they call the new-age pop culture.
# # #