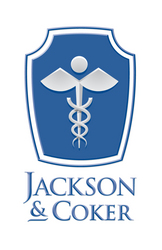 ...the member audience we reach through our symposia appreciate being on the cutting edge of technology and made aware of the practical benefits of social media networking for the work they do as physician recruiters and hospital administrators
Alpharetta, GA (Vocus) June 9, 2010
Tony Stajduhar and Edward McEachern, executives with Atlanta-based recruitment firm Jackson & Coker, have been appointed to the faculty of the National Institute of Physician Recruitment and Retention, and they recently made presentations to in-house recruiters at the organization's gathering in Chicago, May 17-21.
"We were pleased to have these gentlemen join our faculty and present new ideas and strategies to physician recruiters from across the country," commented Roger G. Bonds, Executive Director of the American Academy of Medical Management, the parent organization for the National Institute of Physician Recruitment and Retention.
"From all indications, the topics they addressed were well received by the attendees, who were seeking creative ideas for enhancing their organizations' recruitment strategies," he added. "As the certifying body of the industry, we continue to seek the leading instructors with advanced experience and topics, such as these executives of Jackson & Coker. Certification as a Medical Staff Recruiter requires the most up-to-date training and experience, as demanded by employers."
Tony and Edward presented new research data and addressed changes that have occurred in the field of physician recruitment over the last decade, particularly in regard to the influence of the new social media and its tremendous growth within the health profession.
"Our intent was to help in-house recruiters become more aware of the changes that have occurred in the world of physician recruitment and the value of adapting to new strategies and approaches for sourcing well-qualified candidates," mentioned Tony, who serves as President of Jackson & Coker's Permanent Placement Division.
"It's a new decade and social networking within the business world, in particular, has added a new dynamic to the role of the physician recruiter. It's important for recruiters to adapt their style and approach to more efficiently and cost-effectively reach physicians who are savvy in using social media and digital technology to stay connected with both their peers and with those looking out for their career interests," he noted.
Edward, Jackson & Coker's Vice President of Marketing, provided an overview of the extensive growth of social media, how hospitals and practices are adopting social media to achieve key corporate goals, and pragmatic ways recruiters can benefit from engaging physicians in various social media outlets.
"Clearly, forward thinkers at hospitals and health care organizations recognize the importance of capitalizing on the many ways social media networking enables their institutions to communicate with passive and active job hunters," he explained. "In so doing, they 'prime the pump' with potential candidates for practice opportunities now and in the future."
Roger Bonds concluded: "We look forward to other presentations that expand on these topics. It's obvious that the member audience we reach through our symposia appreciate being on the cutting edge of technology and made aware of the practical benefits of social media networking for the work they do as physician recruiters and hospital administrators," he explained.
Future symposia on these topics and recruiter certification will take place in Atlanta (July 19-20), Chicago (September 20-24) and Las Vegas (November 8-12). Online registration is available at http://www.aammweb.com.
Jackson & Coker manages 12 social media accounts, including medical-specialty Twitter pages geared to career-minded physicians and CRNAs. Links to the firm's roster of social media sites are found at http://www.jacksoncoker.com/.
Jackson & Coker is a member organization of a "family of companies" known as Jackson Healthcare (jacksonhealthcare.com).
About Jackson & Coker
Begun over three decades ago, Jackson & Coker has been a leader in physician recruitment through the placement of physicians in both permanent placement and locum tenens physician jobs. The firm specializes in anesthesiology jobs, CRNA jobs, neurology jobs, psychiatry jobs, surgery jobs, primary care jobs as well as emergency medicine jobs. Headquartered in metro Atlanta, the firm has earned a reputation for providing cost-effective, time-sensitive solutions to both government and commercial health care organizations. The recruitment staff works in two divisions of the company: Retained Search, which places physicians in over 150 medical specialties and subspecialties in permanent staff positions, and locum tenens, a staffing model that recruits medical providers (physicians and CRNAs) for temporary vacancies.
Jackson & Coker has earned a "Gold Seal" designation as a "Certified Health Care Staffing Service" by the Joint Commission and is affiliated with a credentials verification organization (JH CVO) that has received certification by the National Committee for Quality Assurance (NCQA) in ten out of ten credentialing elements.
Jackson & Coker participates in social media networks such as Facebook, LinkedIn, YouTube and Twitter—including managing separate Twitter sites geared to major medical specialties.
The firm also produces the online monthly Jackson & Coker Industry Report that offers timely articles, special reports, white papers, industry surveys, and other matters of interest to the medical community at large. Here's the link to JCIR: http://www.jacksoncoker.com/physician-career-resources/newsletters/default.aspx.
About Jackson Healthcare
Founded by the healthcare innovator Richard Jackson, Jackson Healthcare serves more than two million patients in nearly one thousand hospitals each year. The Jackson family of companies provides physician and clinician staffing, anesthesia management, hospital management and healthcare information technology solutions proven to improve clinical and financial outcomes, as well as increase operational efficiency. Jackson Healthcare has earned national media coverage for its physician polls and champions local and international charitable work. In addition, Jackson has been recognized as one of the fastest growing staffing companies in the country by the Inc. Magazine, Atlanta Business Chronicle, Georgia Trend and Staffing Industry Analysts. For more information about Jackson and its companies, visit Jacksonhealthcare.com.
# # #